The Government Employees Insurance Company (GEICO) is an insurance company with highly diversified insurance policies dedicated to providing and serving the non-life needs of Americans. It is one of the biggest and most availed insurance in the United States, with a net worth of $869,000 and isn't going anyway anytime soon due to its immense popularity. The insurance company has been advertised all around the USA, with commercials on TV and social networking sites such as Facebook and Youtube. Hence people cannot get enough of how catchy they are, most especially that their company model is a gecko and one could not help but wonder why. Of all the animals and other possible characters, there are, why a gecko?
The Gecko's Early Birth to Popularity
There are a lot of memorable commercials that can be seen on TV and social media sites. From fast-food chains with iconic slogans on the supremacy of their food to others making a good story to advertise their services, the GEICO Gecko is surely on your list if you live there.
Ken Sprera, an idealistic and ingenious ad company content creator, thought of a way for GEICO to be the top-of-mind for customers when thinking about insurance. GEICO's first character caveman portrayed first working in a failing theme park without even worrying about how they will be able to bounce back from the decline. And of course, insurances do help in minimizing costs in the long run. The cavemen were shown in the GEICO ads for quite some time but later was replaced by a gecko. WHAT? WHY? HOW?
As a content creator for various ads like the Serta iComfort commercials where a sheep is its main character, Spera thought of a character that connotes how people perceive such products or services. Say for example the Serta iComfort mattresses, a popular saying goes "You count sheep to go to sleep". Thus he associated the company's product with an animal character literally in the saying itself to further catch the consumers' minds. Creative, you say.
With GEICO, a lot of Americans mistakenly pronounce the insurance company's name as a gecko (a lizard). Hence, Sperta came up with a new character to be able to reach out to the masses. A lot of people may think from the start that it's a ridiculous idea, but somehow the gecko came about as an icon and its commercials even blew up nationwide. When the gecko aired on television, it gave a positive thought for GEICO. They even had to hire more phone operators as the calls were already never-ending. That's basically how the strategy created an impact on the company's marketing.
The gecko jumpstarted a revolutionary move for insurance ads. This is something out of the ordinary and away from being boring. Yes, sometimes the business world can be a platform of limitless ideas that can make or break a product.
The Geico Gecko's Milestone
As many Americans enjoyed and availed the services of GEICO due to its new character, the company has made sure to make more commercials out of the gecko. It was so brilliant that a completely boring product like insurance has become quite an interest for Americans. Needless to say, the insurance company has spent most of their budget on advertising, which made them a lead for new marketing. They also ranked way higher in advertising strategies from other competitors who typically just air bland and wordy policy details in their ads.
In recent years, GEICO shows cliffhanger commercials that do not even bother telling about their policies at most. But still, it ensures that people can reach out to their website and phone operators in getting an insurance quote. As of 2017, GEICO has reached 17 million policyholders, and there is no stopping for the company to service more numbers. Clearly, apart from their lower prices, excellent coverage, and outstanding customer service, the gecko has helped them reach their goals.
As of 2020, GEICO's gecko has starred in over 150 commercials and receives quite a portfolio for its outstanding brilliance for ads in the insurance industry. If you haven't watched a single GEICO commercial yet, check out this playlist; we're sure you'll have fun!
Who Voices the Geico Gecko?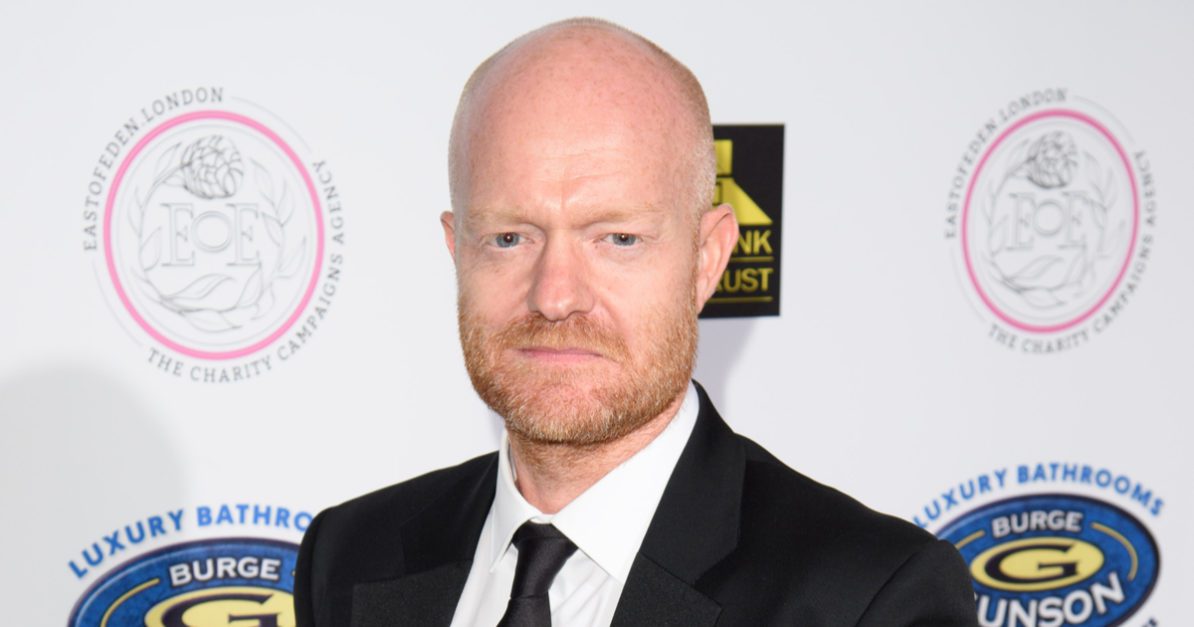 Many people wonder who voices Martin the Geico Gecko and it has led to much debate among friends in real life and people on the internet. The confusion is because there have been many famous voices behind the Geico Gecko over the years, so depending on which ad you remember best, you'll think it was a different actor than someone else might.
British Actor Jake Wood (pictured), also known for his 31 years on EastEnders has been the longest-serving voice for Martin the Geico Gecko, starting in 2007. However, other more famous voices including Kelsey Grammer, Richard Horvitz, Thomas Bromhead, Dave Kelly, and Andrew Randall have also voiced the character.