I haven't collected Kinder Surprise toys since the 1990s, but today at the checkout at Aldi I noticed the box for Natoons by Kinder Surprise, cute little endangered animal toys, which reminded me of Yowie toys from the 90s. Better yet, it advertised that proceeds from these went to the Australian Wildlife Society.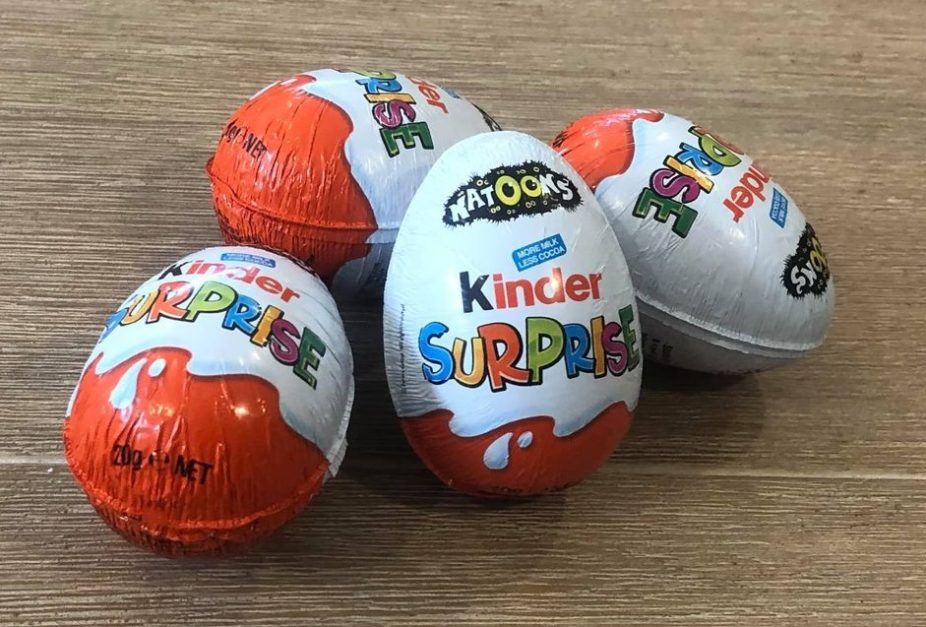 You can identify this particular Kinder Surprise series by the "Natoons" logo at the top of the front side of the egg.
Kinder and The Australian Wildlife Society are donating to the Ceder Creek Wombat Rescue to help bushfire affected animals. This seemed like a great time to try a Kinder Surprise and see how they compare to the ones I had in my childhood.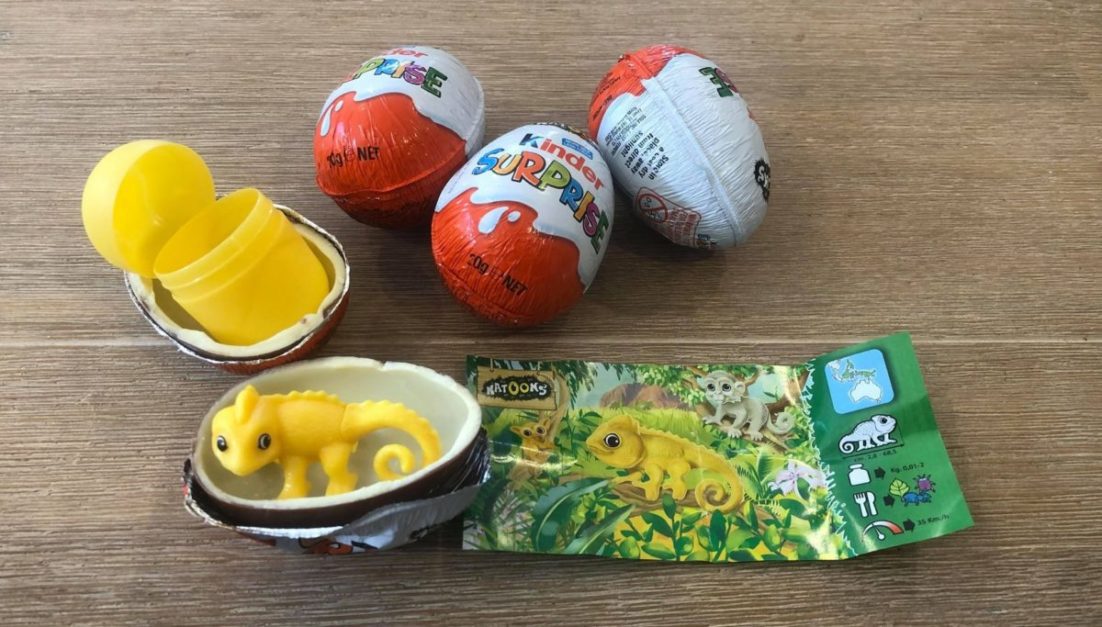 This is effectively my version of a Kinder Surprise "unboxing" video for YouTube but in article format. The first things I noticed was that the wrappers are now 2 separate pieces of foil. They used to be a singular square sheet when I was a kid. I think this foil is now also thicker.
The chocolate egg itself appears to be a harder, waxier type of chocolate than the type typically used with Kinder chocolate. I assume they've tweaked the recipe for the Kinder Surprise eggs to prevent them from melting so easily.
The toy capsule has also changed since I was a kid, with a hinged lid. This would be to prevent choking. I used to love playing with these in my mouth when I was a kid, so I can see why this was necessary.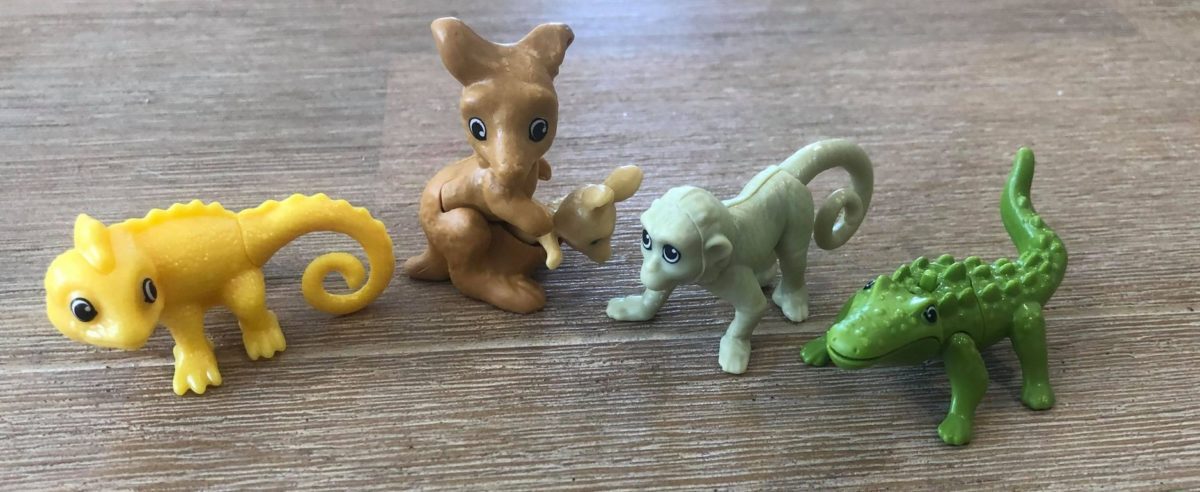 Here are the toys I unboxed, chameleon, kangaroo and joey, monkey and crocodile.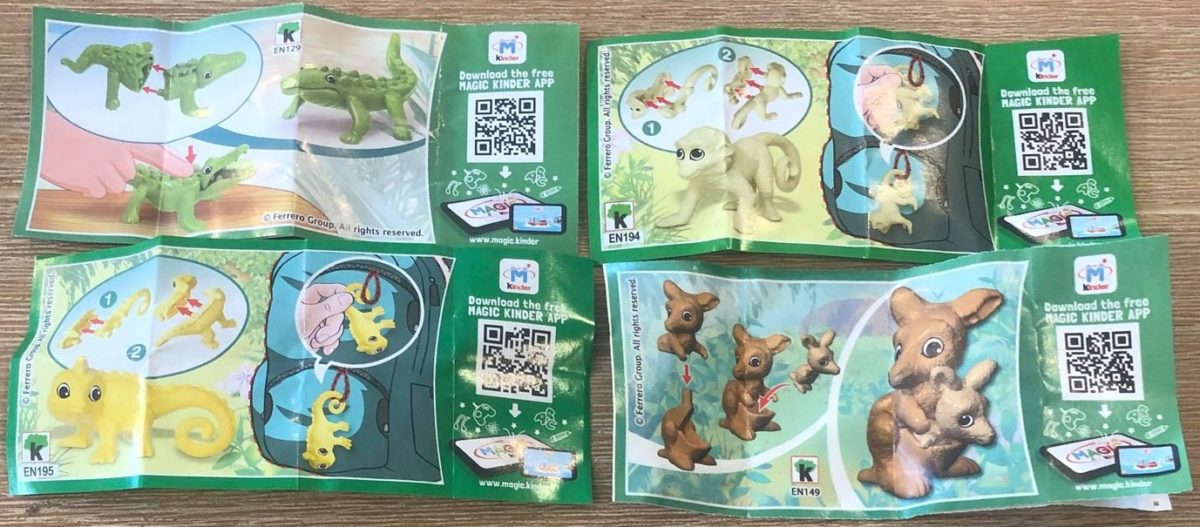 Instructions for the above toys. It's good to see that Kinder Surprise toys still need to be assembled. There's also a QR code for the free Magic Kinder App.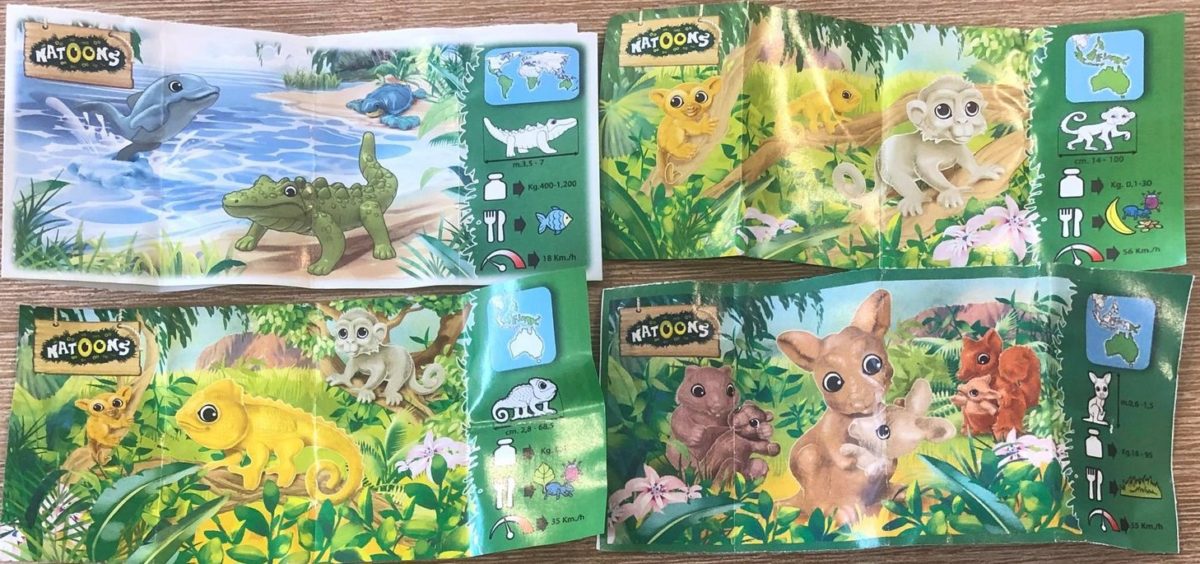 The other side has a little poster for each animal. It shows the other similar toys in the set where every 3 figures seem to share characteristics. Eg. Two of the toys I got today can be hung by their tail. Then there are ones with action features like snapping crocodile jaws and the marsupial ones come with removable babies in their pouches.
Kinder Surprise Natoons Checklist
This set contains 26 toys, some of which are the same animal but with different playability features, such as two different chameleons, two different monkeys etc.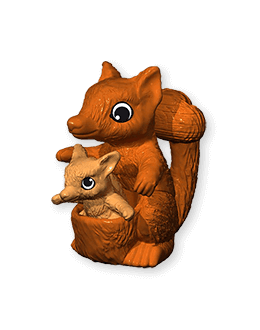 Numbats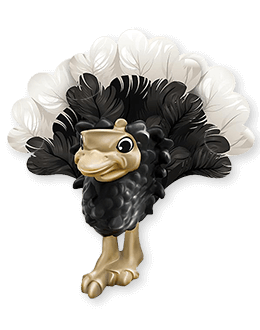 Ostrich
Panda
Pangolin
Sea Turtle Tarsier
Tawny Frogmouth
Wombats
Caracal
Chameleon
Cockatoo
Cockatoos
Crocodile
Dolphin
Dolphin Family
Frill Neck Lizard
Frogs

Hanging Monkeys
Hanging Pangolin
Kangaroo and Joey
Koala
Koala FamilyMonkey

Monkey Family
Mice
Chameleon