Subway is one of the leading fast-food chains that cater quick food to individuals and families internationally. With over 44,000 stores worldwide, it has made a name in the international fast-food arena and has helped millions of lives for more than 50 years. Subway is no doubt a rapidly growing fast-food chain and is still continuing to expand more and more even amidst the crisis, not even at the height of today's pandemic. With Subway's seemingly giant name, it is also inevitable to note that the fast-food chain often faces controversies as much as other international fast-food brands.
For a jumpstart, we know that the customer is always right. Customers always have the right to say if the food or service a fast-food chain provides is either above or below average. Given the circumstance, fast-food chains must also have the responsibility to settle complaints, or even reach and consensus just to make amends, so as to clean their reputation for the individual customers and the international scene. Yet, how does Subway deal with complaints and controversies in its 50 years of existence? Ever wondered how and why these controversies came about? Let's have them one by one.
The Jared Fogle, "The Subway Guy" Controversy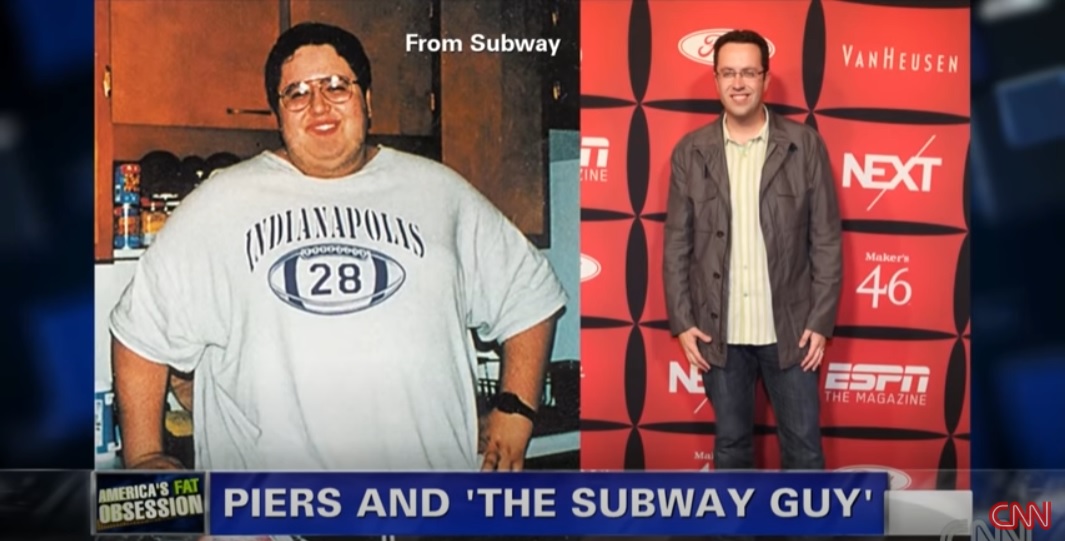 In the early 2000s, Subway was tagged as one of the "healthy fast-food" chains contrary to fas-food being known to be unhealthy for you.
Unfortunately, one of the controversies Subway had was with their brand ambassador, Jared Fogle.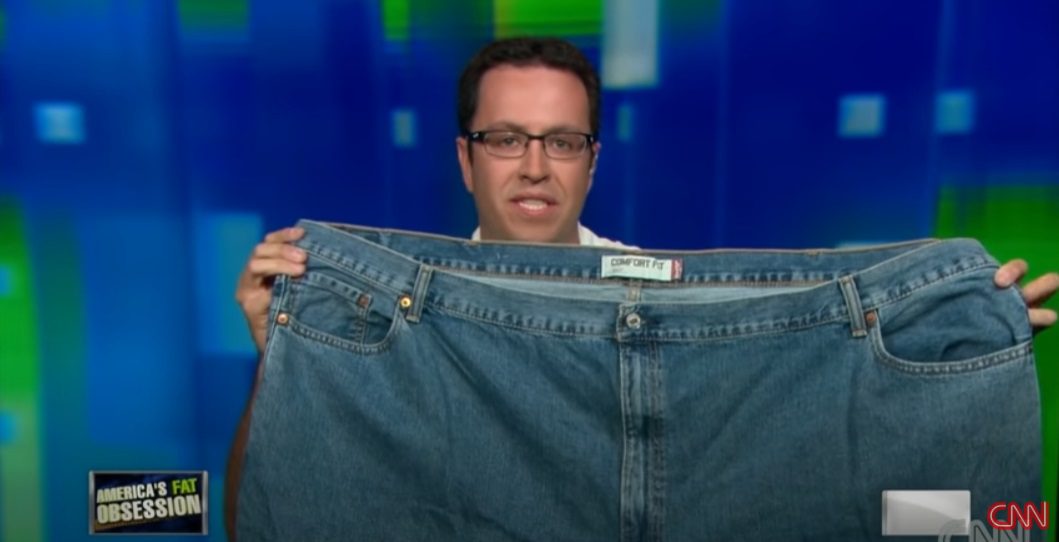 Subway's success story in giving the healthier alternative to eating fast food was jumpstarted when Jared Fogle shared his weight loss journey by eating Subway's products. Though it was not entirely because of eating the brand's sandwiches, Fogle still made it look like Subway's products can help you achieve your desired weight. Since then, Jared Fogle has been the "Subway guy" and has always been seen in Subway commercials for almost a decade.
However, the table took a major turn when Russel Taylor, the director for Fogle's "Jared Foundation" which aimed to tackle child obesity, was found to be trading photos of nude children as young as six. It was found out that among the people that were involved in the media trade was Jared Fogle. In 2015, the FBI raided Fogle's residence and was able to acquire evidence that Fogle made transactions with many of his friends and partners in exchange for pornographic materials of minors. He even made arrangements with some of his partners from other states for child prostitution. Fogle was arrested and pleaded guilty for distribution of receipt of child pornography and travelling to engage in illicit sexual conduct with a minor. According to reports, Fogle was fined $1.4 million in restitution, the forfeiture of $50,000 of his assets, and a fine of $175,000 dollars. He was even sentenced to 15 years and 8 months in prison starting in 2015. As of today, the former Subway ambassador is still behind bars and will still be under watch once released from prison.
Since then, Subway has cut ties with their former ambassador and ended marketing materials with Fogle on it. Yet, it is still a fact that Fogle once boosted up their sales, and even made a name for them in the long line of fast-food chains worldwide.
The Subway Footlong Is Not A Foot Long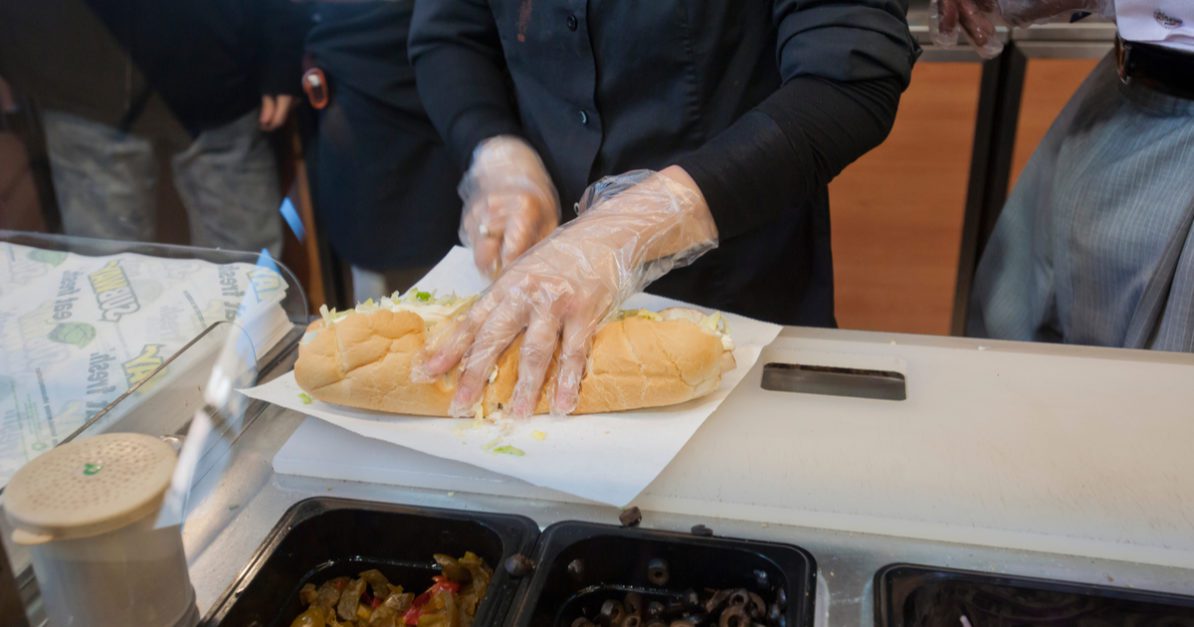 Subway faced yet another issue about their famous footlong sandwich. Like any other fast-food chains, Subway sells footlongs as well for those who always feel like a regular sandwich is not enough. For those who want more than just a sandwich with some mayo in it, Subway's footlong has also been one of the best sellers of the brand. But what if your Subway footlong isn't actually a foot long? Would you feel bad about it? Would you sue Subway for giving you a footlong that's falling short from a regular footlong?
In 2013, a class action filed against Subway had consumers baffled about the fast-food chain's footlong size. Apparently, one Facebook post from Australia went viral and garnered a lot of attention and criticism for Subway. The Facebook post shows a picture of a Subway foot long and is measured to just be 11 inches long. Consequently, a foot-long must be 12 inches; the post suggests that Subway is selling footlongs that are not actually a "foot long".
The Class Action Lawsuit was filed under the New Jersey Consumer Fraud Act and sues Subway for having a deceptive mechanism for the brand to advertise such a product that is far less than a regular footlong (Good Morning America, 2013). This may sound petty but the lawsuit presumably wanted to fine Subway for having consumers pay for something that is less than what they are paying for, and it can cause the brand half a million dollars to pay the attorneys and the plaintiffs to finally settle.
Fred DeLuca, Subway's founder and CEO went on an interview with CNBC's Squawk on the Street and was questioned about the controversy. In Subway's defence, DeLuca pointed out in the interview that they bake their individual bread out of their own and even told that "it's not like punching things out of a factory. So the bread might be a little bit more than twelve inches, a little bit less."…"But generally, they're footlong sandwiches. And it is possible for someone to go into a store and get a short roll — one comes out of the oven with a short roll, but they're not supposed to serve them as a footlong sandwich." (Bhasin, K., Insider, 2013)
Additionally, Forbes' Eric Goldman quotes the judges' ruling on the lawsuit as to why the plaintiffs fell short with their complaint:
"Doctor's Associates' own testing showed that the vast majority of bread sold in Subway restaurants was at least 12 inches long and that most of the bread that happened to be shorter than 12 inches was less than 1/4-inch shorter."
 "All of the raw dough sticks used to bake Subway bread weigh exactly the same." "Some loaves will be slightly shorter and wider than the others. But because all loaves are baked from the same quantity of dough, each loaf contains the same quantity of ingredients."
"The amount of meat and cheese included with each sandwich is standardized. Thus, a sandwich that is slightly shorter than 12 inches contains the same amount of meat and cheese as it would have had it measured exactly 12 inches."
The court then summarizes that the length of the bread does not affect the quantity of food that the consumer receives. This means that the lawsuit might have disregarded some variables and based their complaint on the size of the product itself alone. Nevertheless, the Class Act was dropped a few months after which led Subway not to pay anything to the complainants.
Subway Tuna Is Not A Tuna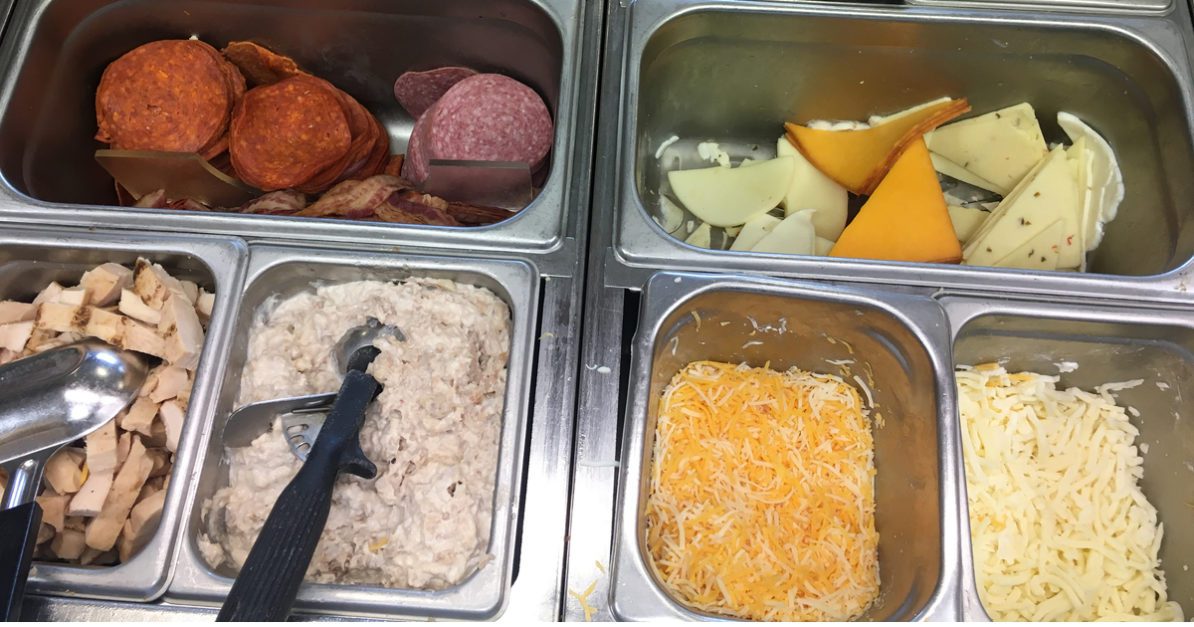 "Eat Fresh" is Subway's most popular tagline which started in the early 2000s up until today. The brand claims that every product is new and is freshly made day by day. Subway's long-standing tagline also suggests that their products are a much healthier alternative to buying other sandwiches that often sell products that have been in the freezer for days. This sets Subway as one of the most preferred fast-food chains for those who want freshly made sandwiches, and even for those wanting to eat healthily.
Subway's Tuna Sandwich is obviously one of the bestsellers of the fast-food chain tycoon. Their product has been regarded as fresh and is perfectly made to be able to improve and have a distinct taste. However, it's a different story for Karen Dhanowa and Nilima Amin. A recent lawsuit which was recently filed in the U.S. District Court for the Northern District of California states that Dhanowa and Amin claim that the subway tuna is not actually "tuna". Both complainants allege that "multiple samples" were taken from different Subways stores in their area and found out that it was "a mixture of various concoctions that do not constitute tuna, yet have been blended together by defendants to imitate the appearance of tuna" (Salaky, K., Delish, 2021). In addition, the plaintiff's attorney, Shalini Dogra, did not also disclose as to what tests have been made and what really is the composition of Subway's Tuna Sandwich if it isn't exactly tuna. Dogra also simply claims in the complaint that "the ingredients were not tuna and not fish." This makes the lawsuit barely believable to anyone as the complainants did not show or disclose any additional information as to why their claim must be put to trial.
What's more, is that Dhanowa and Amin are now accusing Subway of fraud because of its fake advertising. The plaintiffs also put into their complaint that they "were tricked into buying food items that wholly lacked the ingredients they reasonably thought they were purchasing", based on Subway's labelling and marketing. Moreover, the plaintiffs argue that Subway is "saving substantial sums of money in manufacturing the products because the fabricated ingredient they use in the place of tuna costs less money."(Carman, T., The Washington Post, 2021). The lawsuit even expands to Subway asking for high prices to consumers because of health benefits in their products, even when in fact their products allegedly do not contain any.
Furthermore, the lawsuit is now targeted to be a class action lawsuit rather than just being filed by two individual civilians. This means that Dhanowa and Amin will both represent those people that have been presumably fooled by Subway's incoherent and untrue advertising and have purchased the fast-food chain's tuna sandwich starting in 2017. Yet, there are still no recent updates as to the next move of the lawsuit against Subway.
Subway is simply denying the accusations in the recent lawsuit filed against them. The brand claims that there is no truth in the allegations and that its products are made from quality and true ingredients. In an interview with Chrissy Callahan on Today, one Subway spokesperson states that "There simply is no truth to the allegations in the complaint that was filed in California. Subway delivers 100% cooked tuna to its restaurants, which is mixed with mayonnaise and used in freshly made sandwiches, wraps and salads that are served to and enjoyed by our guests,". In addition, the brand also argues that "Subway will vigorously defend itself against these and any other baseless efforts to mischaracterize and tarnish the high-quality products that Subway and its franchisees provide to their customers, in California and around the world, and intends to fight these claims through all available avenues if they are not immediately dismissed,".
As of today, there are still no recent updates on the lawsuit against Subway. Yet, ongoing discussions and presumably future trials will take place once the lawsuit will have stronger bases and evidence from the plaintiffs.
The issues didn't end there though.
Subway Bread Is Not A Bread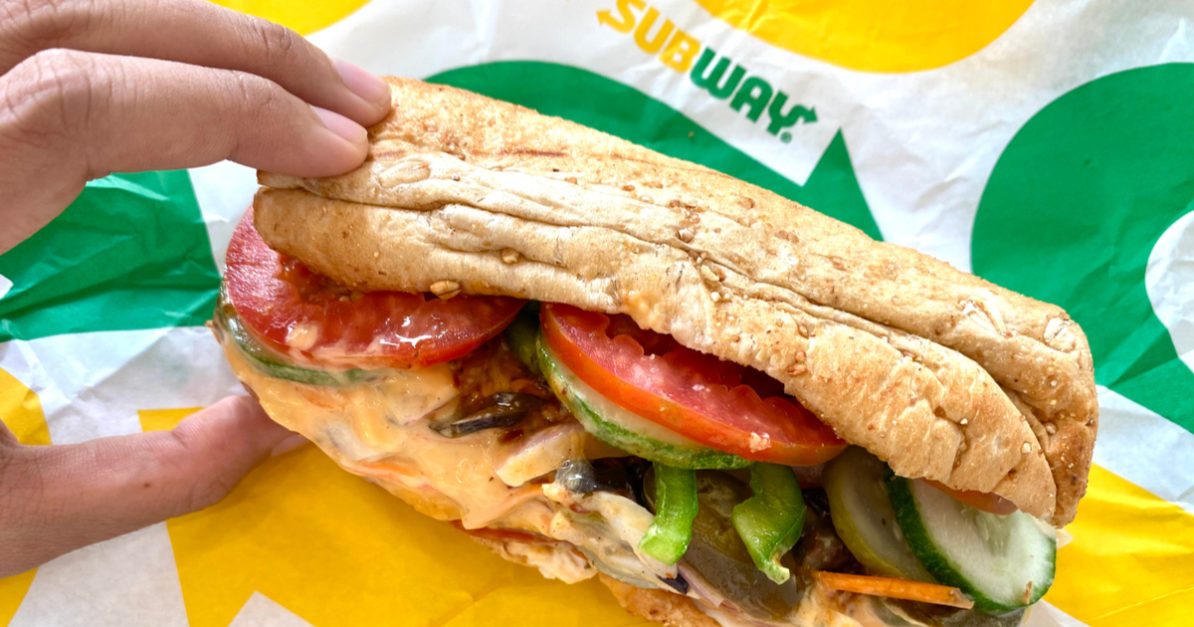 When we look at the bread products sold by Subway, we could not deny the fact that we can only say, "Yes it's bread". Physically, we only see how bread looks like but not how it's made. We might ask ourselves now how it should be produced and what exactly are the ingredients for it to finally become a standard bread.
Just during the height of the pandemic last year, the Irish Court ruled that Subway's bread should not be regarded as bread. This controversy started when Bookfinders Ltd., Subway's franchisee in Ireland, wanted to have a refund on their VAT. The franchisee paid 9.2% in VAT in 2004 and 2005 when they assumed that they should not have paid it in the first place because their bread must be regarded as a staple food. In the Irish economy, "Ireland's Value-Added Tax Act of 1972 draws a distinction between staple foods — bread, tea, coffee, cocoa, milk and preparations or extracts of meat or eggs — and more discretionary indulgences such as ice-cream, chocolate, pastries, crisps, popcorn and roasted nuts." (Jones, S., Sullivan, H., The Guardian, 2020). However, the Irish Court investigated and found out that Subway's bread isn't bread because of one reason; it is too sweet to be bread. The act promulgates that every bread's sugar content "shall not exceed 2% of the weight of flour included in the dough". In the case of Subway, the brand's bread produce exceeds the sugar limit to 5 times and the Supreme court has put it, "there is no dispute that the bread supplied by Subway in its heated sandwiches has a sugar content of 10% of the weight of the flour included in the dough." (The Guardian, 2020).
Given the data and the facts about Subway's bread, the court ruled that the Value Added Tax required from Bookfinders Ltd. was indeed reasonable and without a doubt not eligible for a refund. The franchisee turned out losing the case and did not get even a single cent of refund from the Irish Government. However, the Act isn't universal and must not be applied to all, or at least must be followed within Ireland's territory only.
Subway's ANZAC Biscuit or Cookies Controversy
In Australia, few words are as sacred as the ANZAC (Australian and New Zealand Army Corps) name. Whilst Subway is known for great cookies The. Department of Veteran's Affairs strongly regulates the use of the ANZAC biscuit names, enforcing that the name can only be used where the specific recipe is used. In 2008, Subway was in hot water for using an inaccurate recipe and was unable to quickly change it, resulting in the item being deleted from their menu.
Wrapping Up…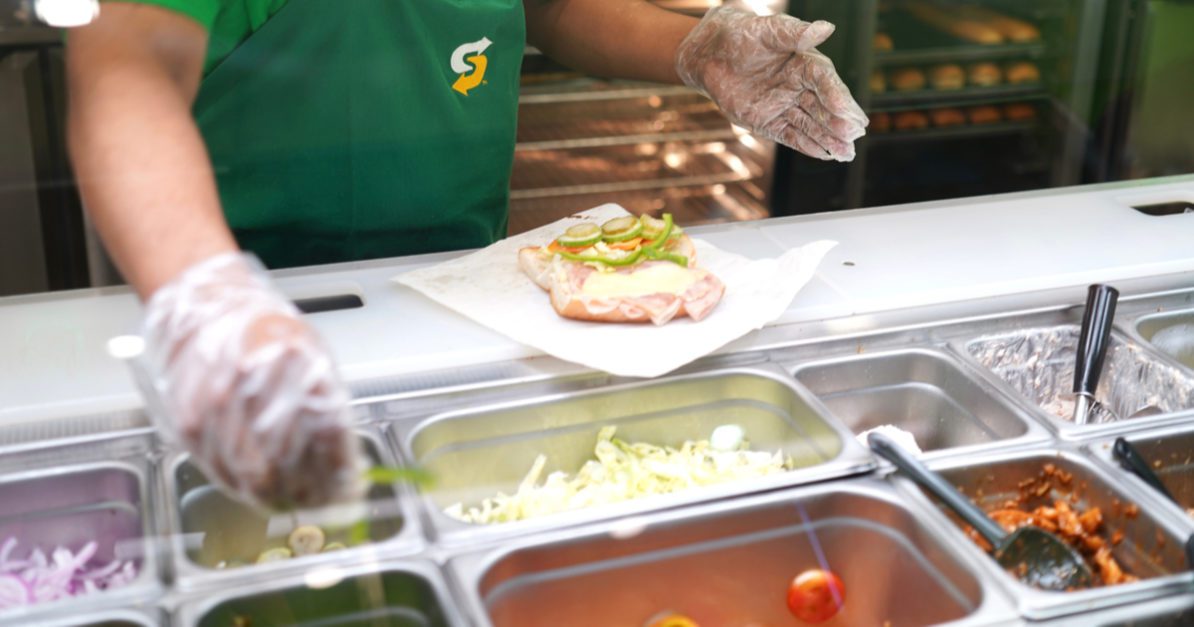 Subway's controversies have blown up in the international arena and have cost them a lot of product negativity and marketing disadvantages. From their ingredients to serving size; the international fast-food brand has faced criticism all over the years and is now making consumers question their products' quality and quantity. What fast-food chains must get from this is to always find a way to improve their food. This topples up to not just giving the best service for consumers but also making sure that their clients would get the best deal out of their purchases. Because on top of it all, the customers are always right.
Like Subway, controversies should not be a reason for a business to stop expanding. In times of great uncertainty and denunciation, brands should still be able to respond positively and defend themselves so as to give more reasons for them to expand internationally. Subway's resilience to critics should not be seen on a bad note, instead, it should be a good example for international brands to always find a way to have a clean slate, and of course, make customers trust their business more. Because after all, competition on who the best brand is is still a sport.