What better way to promote the Nintendo Switch's amazing lineup of first-party titles right before Christmas than with a series of 6 figures at Hungry Jacks in Australia. Hungry Jacks, is the Australian franchise of Burger King, so these toys are also available in other countries such as Germany and Australia where they have Burger King stores.
This is similar to the series of Nintendo Wii toys released in the United States in 2008 and Wii U in 2012.
This year we are receiving an Animal Crossing: New Horizons maze puzzle toy, The Legend of Zelda Links Awakening flat figure on a minecart, a 3D Luigi's Mansion 3 figure with flat ghost being sucked up the Poltergust 3000, Super Mario Maker 2 Mario 3D figure with Hammer on a block, Metal Mario from Mario Kart 8 Deluxe and a squid from Splatoon 2.
These will surely be popular with kids and Nintendo collectors alike and should help persuade a few extra kids to ask for a Nintendo Switch for Christmas this year.
Nintendo Switch Hungry Jacks & Burger King Toys Checklist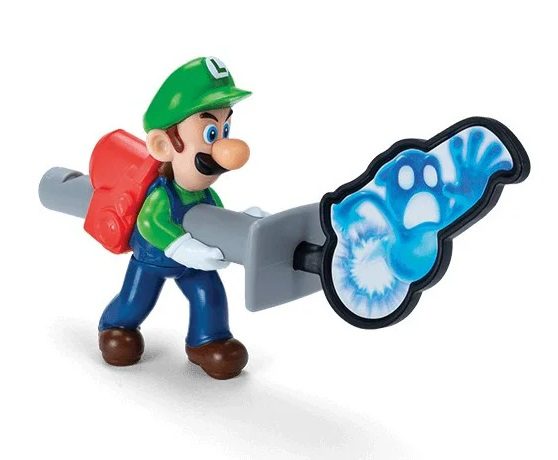 Luigi's Mansion 3
Link's Awakening
Super Mario Maker 2
Mario Kart 8 Deluxe

Splatoon2
Animal Crossing New Horizons