Australia's Iconic Vegemite brand has done some really interesting and weird cross-promotions with other brands over the past few years. Some for better and some for worse. Some of these have lead to a great deal of hype and others have kinda flown under the radar. Here's a list of all the crossover promotions Vegemite has done with other food brands in recent years.
2011 – Vegemite x Smiths Chips
This was so long ago I can't even remember if I had these. I feel like it's something I would have tried at the time. Considering how well the Vegemite Shapes work, I can image these would have been quite similar to those and would surely make a welcome return one day.
2015 Vegemite x Pizza Hut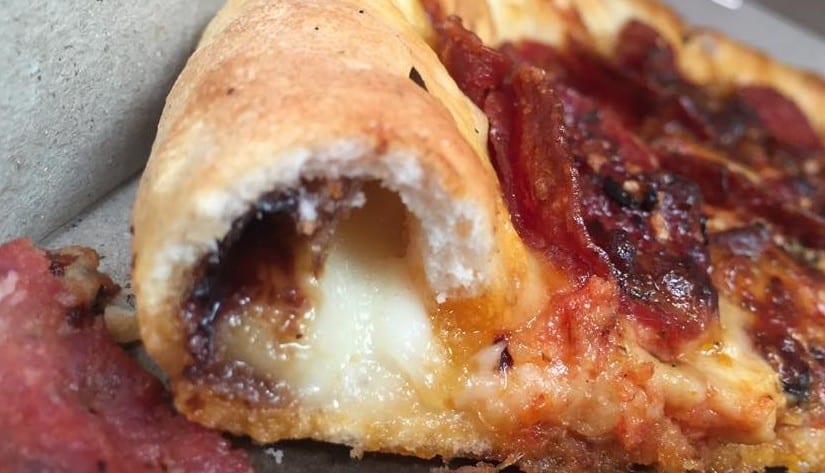 In January 2015 Pizza Hut Australia announced their "Mitey Stuffed Crust Pizza" in time for Australia Day. This was a great variation of their popular Stuffed Crust pizza base, which is an essential $3 extra that I never turn down. This crust worked surprisingly well and I definitely wished it lasted longer than 3 weeks. I would be very happy to see this return again one day.
2015 – Vegemite x Cadbury Chocolate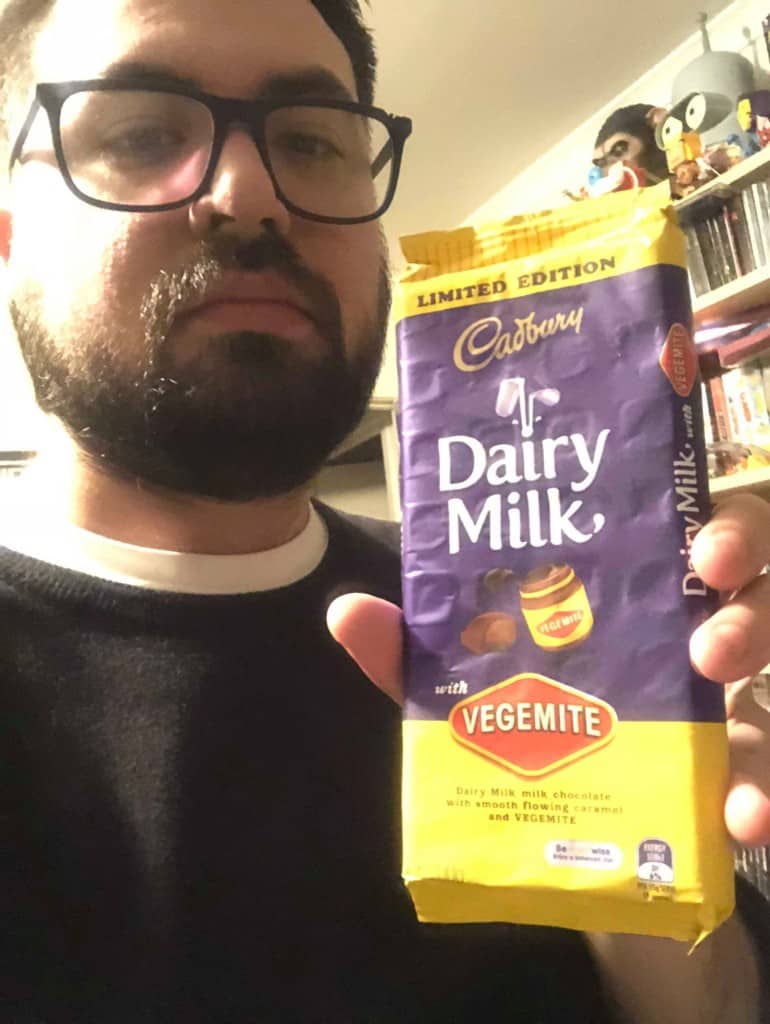 Perhaps the most memorable on this list, everyone in Australia had to try Vegemite filled Cadbury Dairy Milk Chocolate. Cadbury is known for its chocolate blocks with thick, sweet fillings inside and a lot of people expected this to include a solid blob of Vegemite inside each piece, but luckily it was a caramel filling with hints of Vegemite.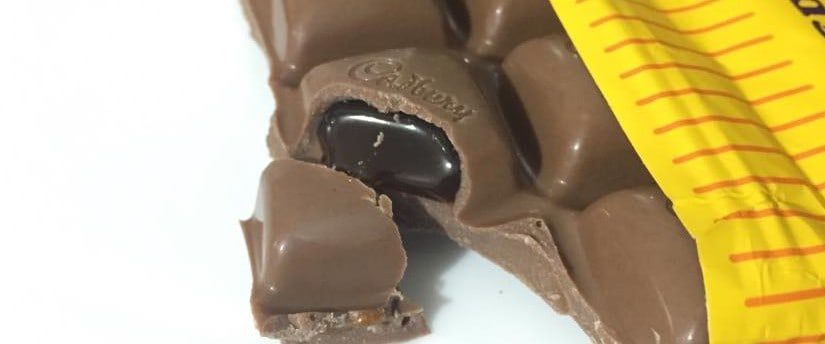 This was a very similar taste to the salted caramel flavour limited edition Cadbury also had out at the time. We actually bought a few blocks of each of these as they were a fun novelty at the time, but the Vegemite Cadbury is not a flavour we expect to see return.
2015 Vegemite x Abe's Bagel Bakery
I'm pretty sure you can still get these in 2019. I can't recall if I've had the Vegemite version of these bagel crisps because I don't really like this product, I've found they're really hard and sharp, but maybe they're good with cheese or something. I guess I'll go look for them soon.
2017 – Vegemite x Four'N Twenty Pies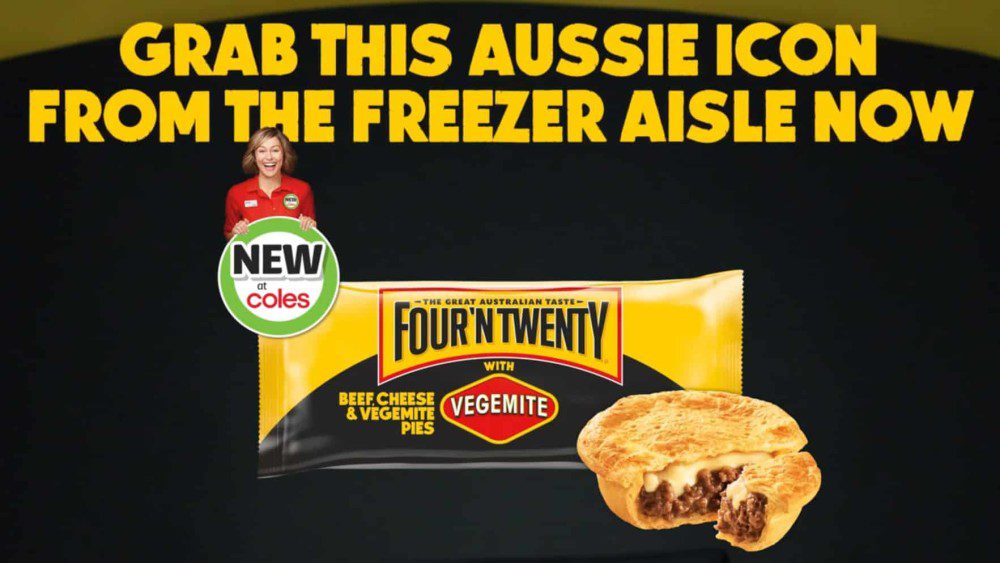 Beef, Cheese & Vegemite pies don't seem too outlandish considering Vegemite is often paired with cheese, both at home on toast and at various bakeries around the country. Beef and cheese pies are also a common combination, with several brands selling them, beef and cheese is generally my go-to pie flavour, so to me this sounded quite fun.
I had a packet of these in the freezer that I forgot about and never opened. My girlfriend threw them out once they expired. I never got to try them and didn't get a photo of the packaging.
As far as Vegemite flavoured foods go, I'm guessing these were OK, the saltiness of Vegemite would go well with a meat pie. Since I can't describe it myself, here's a YouTube review by someone who's girlfriends didn't throw their pies away.
Their conclusion is that "It's a beef and cheese pie with an aftertaste of Vegemite". This sounds reasonable as Vegemite is generally used sparingly so as not to overpower you. 
2018 Coles Vegemite Lamb Sausages
Australian supermarket giant Coles released sausages for Australia Day that were cheese & Vegemite flavoured lamb sausages. Every year there is a big marketing push for eating Australian lamb around Australia day. In an effort to make the most Australian food ever, I guess they came up with this. I never tried it but I imagine they would have been alright. Cheesy sausages have existed for a long time, so adding Vegemite doesn't seem too weird.
2018 – Vegemite x Boost Juice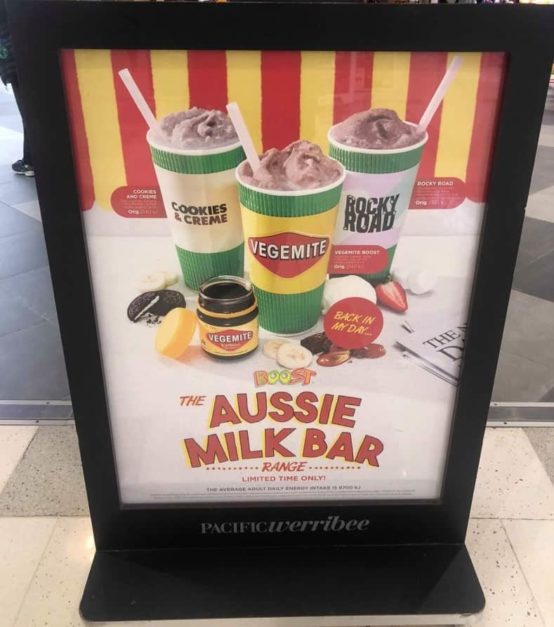 This is probably the weirdest Vegemite crossover that seriously no one was asking for. Boost Juice is the most iconic fresh fruit juice and smoothie company in the country. In June 2018 they released their month-long promotion – The Aussie Milk Bar Range. This included 3 limited edition flavours of smoothie including Rocky Road, Cookies & Creme and Vegemite. 
I'm guessing the other two flavours sold better, with only the most curious people brave enough to try a salty Vegemite drink. This smoothie included chocolate, vanilla yoghurt, banana, dates and of course, Vegemite. 
This was described as being like a salted caramel smoothie. I never tried it because I don't really like bananas, dates or even salted caramel very much. I kind of wish I'd tried it now that it's long gone. But it will live on forever in similar lists of weird food promotions forever on the internet. 
2018 Vegemite x Chef's Gourmet Popcorn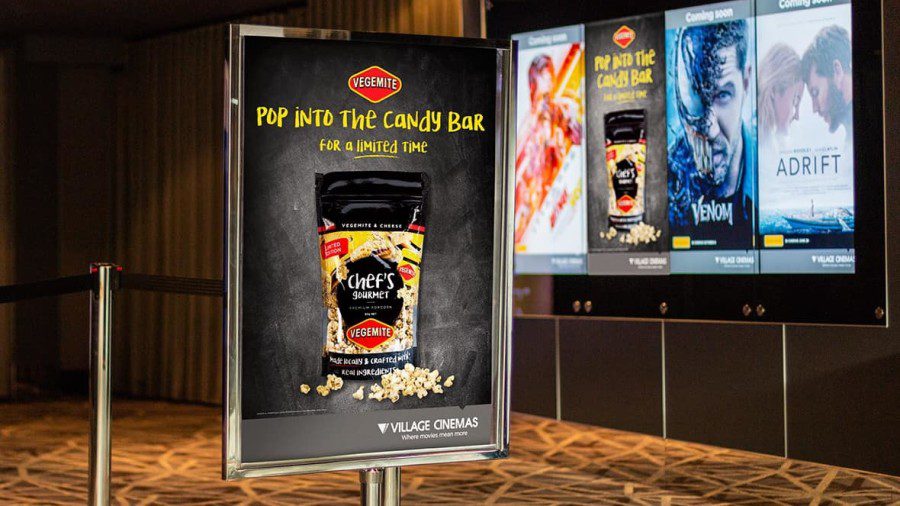 Right after Boost Juice's Vegemite crossover ended, Village Cinemas had their own limited edition Chef's Gourmet Vegemite & Cheese premium popcorn. I never tried these as I don't really go to the cinemas very often and if I'm buying popcorn at the cinema, I always get the fresh stuff over the prepackaged ones, no matter how interesting the flavour is. 
I can't say for sure how good these are, but I like buttery and salty popcorn so cheese and Vegemite on popcorn sounds pretty good to me. 
2019 Vegemite x Arnott's Shapes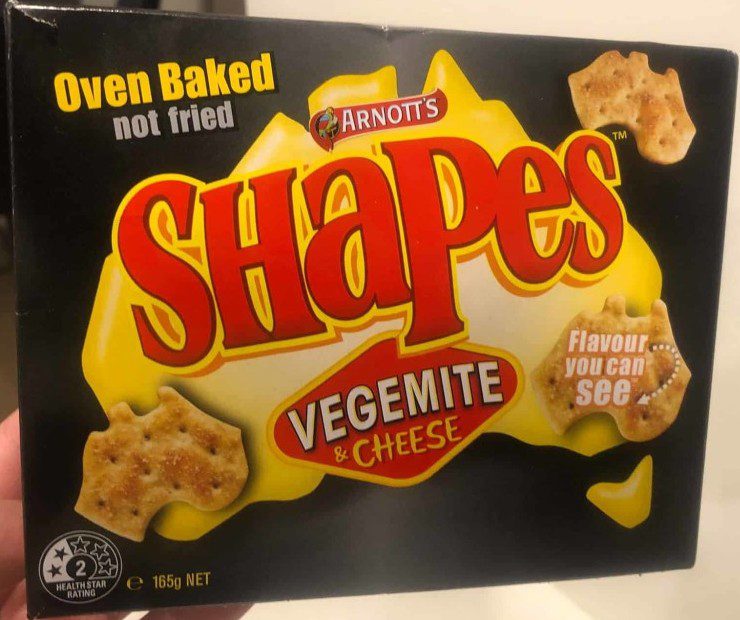 Arnott's Shapes has had a rough few years, first decimating their brand in 2016 with a terrible new recipe that everyone hated, which was so terrible they had to change everything back. Now they have these amazing Vegemite & Cheese flavour Shapes which are possibly the greatest flavour of them all. When these were first announced in December 2018, they were expected to be a limited release, but now in October 2019 they are still on the shelves and seem to be doing well. 
As these are Arnott's Shapes, they, of course, have a unique shape to this flavour, this time being shaped like Australia (minus Tasmania). They at least included Tasmania on the box art, perhaps the broken crumbs at the bottom of the packet can substitute as our island state.
2019 – Vegemite x Picky Picky Peanuts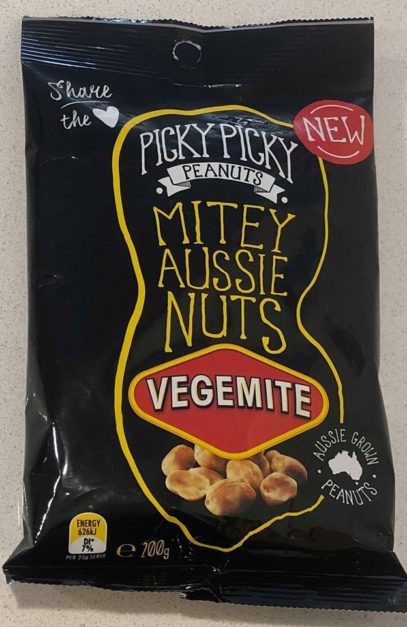 Vegemite is salty, peanuts are salty, this is probably the most natural feeling crossover in this list. Picky Picky Peanuts is an Australian peanut brand that produces all kinds of interestingly flavoured peanuts including Tangy Mexican Salsa and Sweet Vanilla Latte.
2022 – Vegemite Harvest Snaps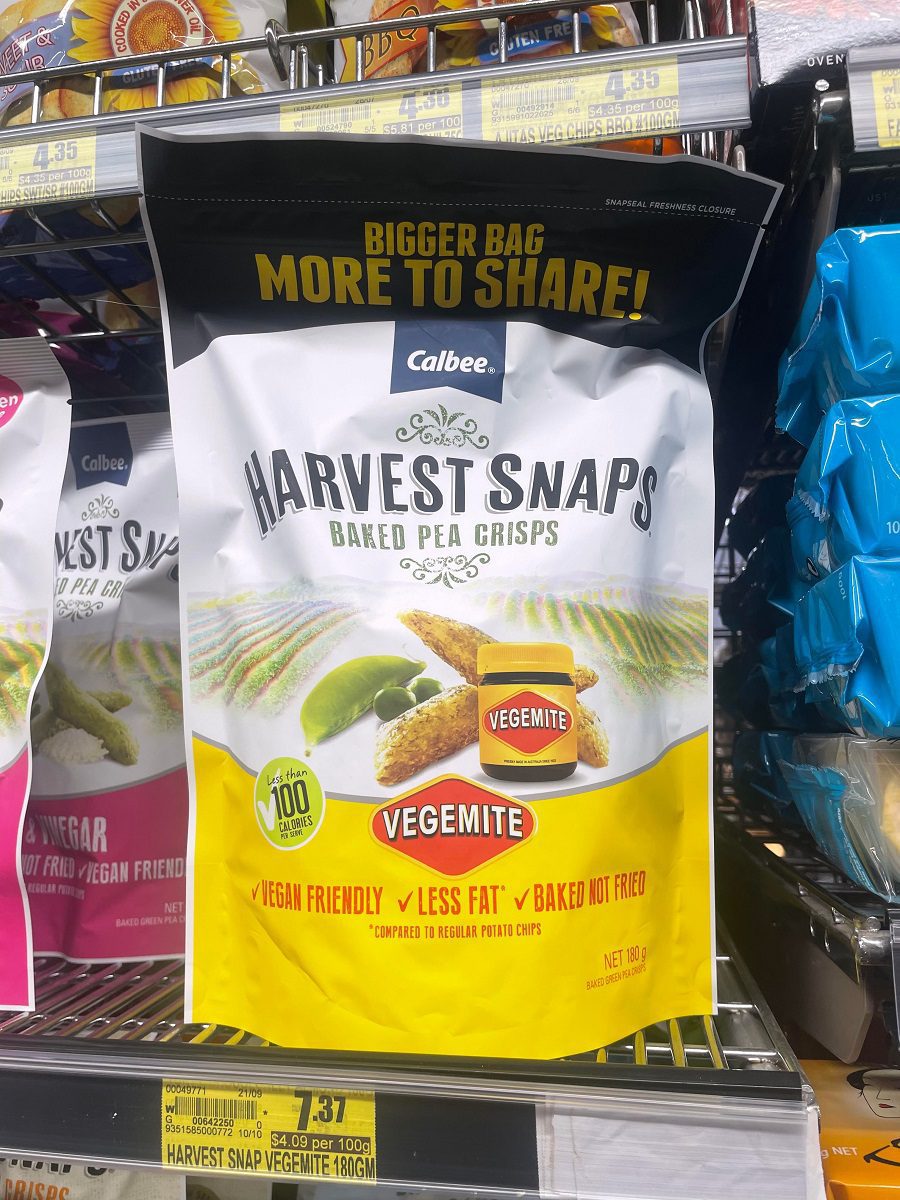 Around August 2022, two new Vegemite crossovers were announced, Calbee Vegemite Harvest Snaps and Vegemite Le Snaks were announced.
2022 – Vegemite Le Snak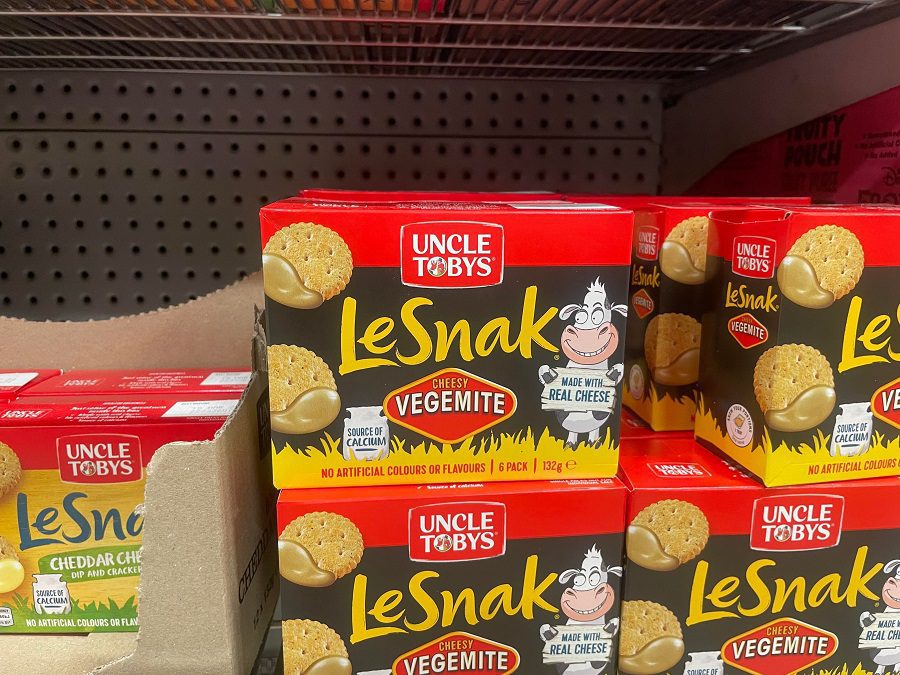 Of all the above, Le Snak with cheesy Vegemite is a great match given there were similar similar concepts in the 90s.
What's next?
Vegemite has been pumping out the unusual cross-promotions with other brands more and more in recent years. Here are some possible ideas for what they might do next.
Vegemite x McDonald's McOz. I guess they could add Vegemite to their existing Australian-themed burger that they sometimes offer.
Vegemite x KFC as some kind of extra spice in their fried chicken. That'd work maybe.
Vegemite x Hungry Jacks I guess they could really try and apply this to any burger that has cheese on it.
Vegemite x Krispy Kreme – Vegemite doughnuts. Krispy Kreme loves doing weird crossovers with other brands already, so why not Vegemite?
Vegemite x Pepsi Max – Pepsi Max has been pumping out all kinds of weird and great flavours lately. I don't think Vegemite would work as a soft drink, but that wouldn't stop them from trying.