Peter Alexander began his empire from humble beginnings in 1987. He began to notice his female friends complaining about being unable to find comfortable sleepwear that wasn't unflattering.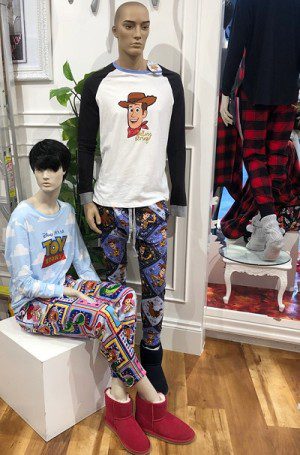 At age 24 he took advantage of this gap in the market and began his own sleepwear label. 
In the beginning, he would work from his mother's dining room table. Despite being a one-man operation, he managed to get his products into department stores. He would give the illusion that he was managing a much larger company by pretending he was one of many employees and by asking his mother to pretend to be the receptionist on the phone. 
From the dining table to "Pyjama King"
In the year 2000, a mixture of hard work and serendipity lead to Peter Alexander's success. When a major department store cancelled an order for 2000 pairs of pyjamas he purchased an ad in a well-known women's magazine. This one ad generated over 6000 orders. After this incident, the brand was purchased by the Just Group and propelled Peter Alexander to success. Since then Peter Alexander has become an iconic Australian brand. Following this incident, the Australian media dubbed him as the "Pyjama King"
What makes Peter Alexander so successful.
Peter Alexander makes high-quality unique sleepwear. Their collections are fun and enticing. They have incorporated pop culture into their range which has helped them reach new groups of fans. Peter's collections don't stop at pyjama sets. They can also include slippers, eye masks, nighties, robes and more. They also make collections that are suitable for the whole family. 
This is a great strategy as people rarely buy just one item. They will usually want to purchase the whole collection to complete the look and they might also purchase matching sets for the rest of the family.
Brand Recognisability.
Peter has been a lifelong animal lover and the most recognisable symbol of Peter Alexander is the famous dachshund logo. This was inspired by his beloved dog Penny who passed away in 2005. You will still find the famous dachshund logo featured throughout all of Peter's stores today. Another recognizable feature is the iconic pink doors that greet you at every store. Along with each store's pastel colour palette and smell of the Glasshouse candles in the air.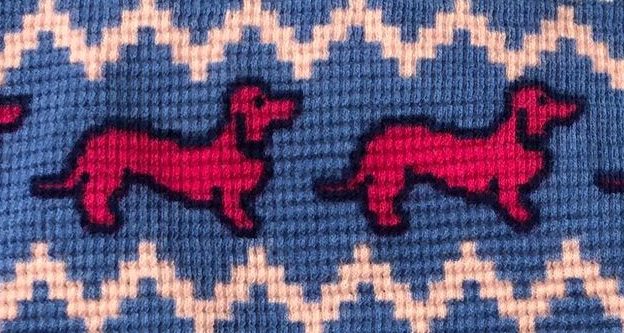 Growth
In 2006 Peter Alexander was named Retail Chain of the Year by Ragtrader Magazine. Since then the brand has continued to flourish and in 2017 Peter celebrated 30 years in business and since then has grown his empire to over 100 stores. The brand has become an iconic Australian brand and is only set to grow over time.
Peter Alexander's Target Market
Peter Alexanders target demographic has evolved immensely over time. When the brand originated the demographic was aimed at women aged 19-39 and since then it has grown to women and men of all ages as well as children's and babywear. This change has made the brand suitable for the whole family. 
Unique collaborations and collections.
The brand's unique collections have helped the brand earn cult status and new customers who are eager to get their hands on the unique sleepwear. Here are some of the key collections that the brand has worked on:
Harry Potter 

Sesame Street

Vegemite 

Wizard of Oz

Toy story 

Cat in the Hat 

The Lion King 

Star Wars 

Aladdin

The Simpsons
These are just some of the unique collaborations that the brand has worked on and it will be interesting to see what they introduce into the market next.