It recently occurred to me that frozen meal packaging always seems to show its contents looking like a home-cooked meal. Never in the plastic tray it is served in. Always displayed on proper crockery, not the dishes they are served in.
Having gone through a frozen meal binge at work recently I have documented some examples of how ambitious microwave meal packaging can be. These frozen meals were all purchased at Coles and Woolworths in Australia, but I'm sure this trend is global.
McCain Fettuccine Carbonara Frozen Meal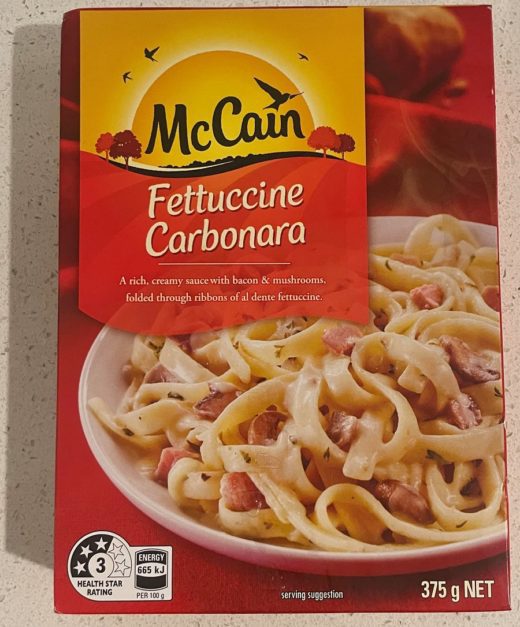 This meal looks great, with bright colours in the pasta, bacon and mushrooms.'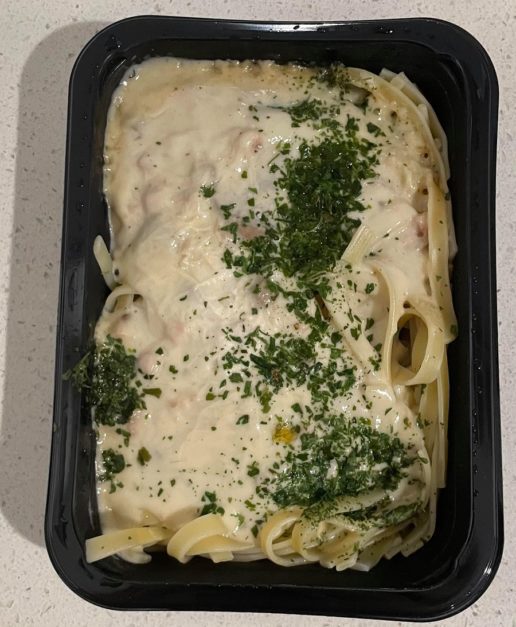 The cooked meal itself looks much less cheerful. It still tasted good, but the final product definitely looked less appealing.
Lean Cuisine Beef in Red Wine Sauce with Garlic Mash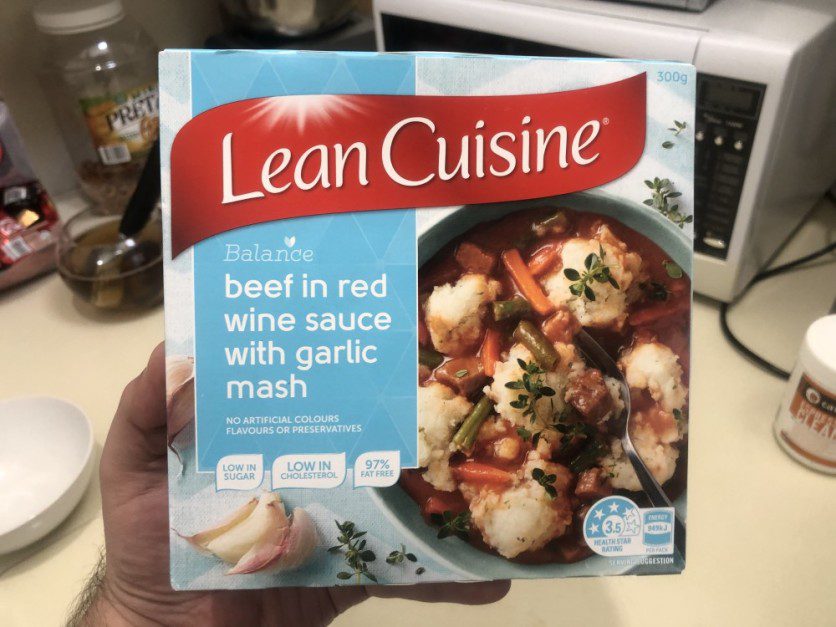 The colours in the food really pop on this one as well. The meal is served in a blue ceramic bowl.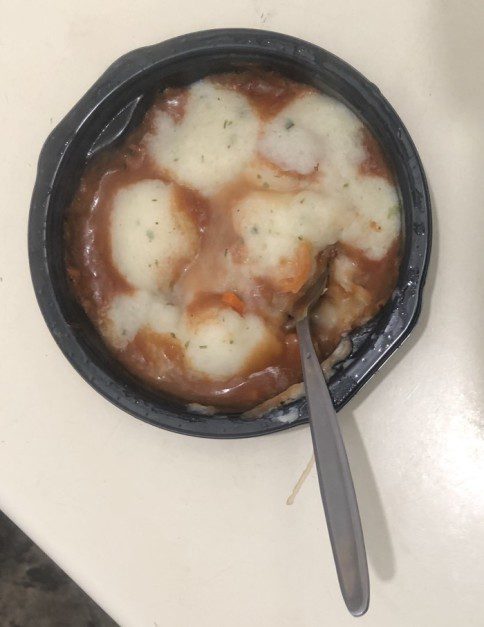 The finished product looks flat and mushy. Still a nice tasting meal. Just looks kinda sad compared to the photo on the box. I like that its in a round container that slightly resembles the one in the picture on the packaging. Most frozen meals are in rectangular containers.
McCain Healthy Choice Tomato & Bacon Penne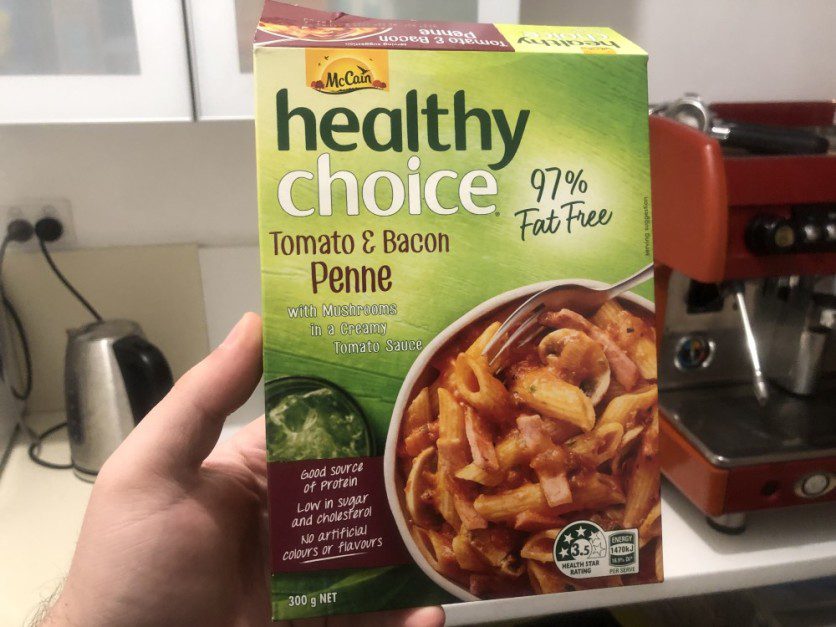 This one has a home-made looking ceramic bowl.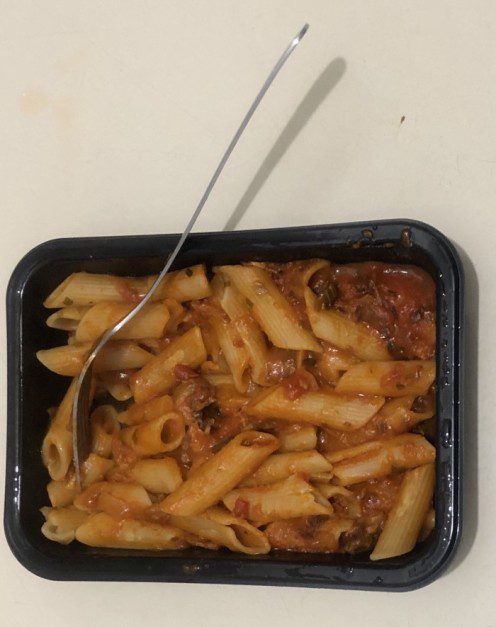 The final product is a black rectangular tray. I would say this looks pretty close to the food in the picture.
On The Menu Chicken Fettuccine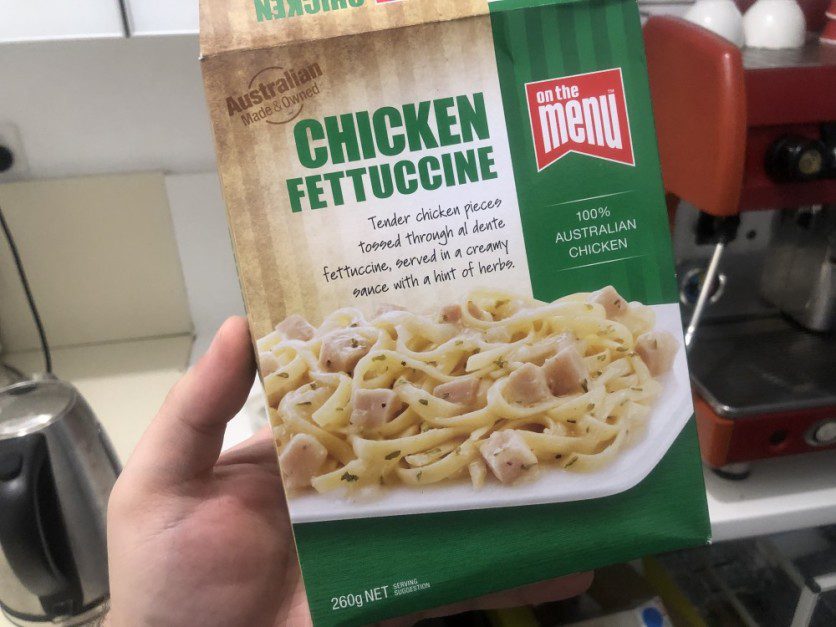 Another white ceramic dish.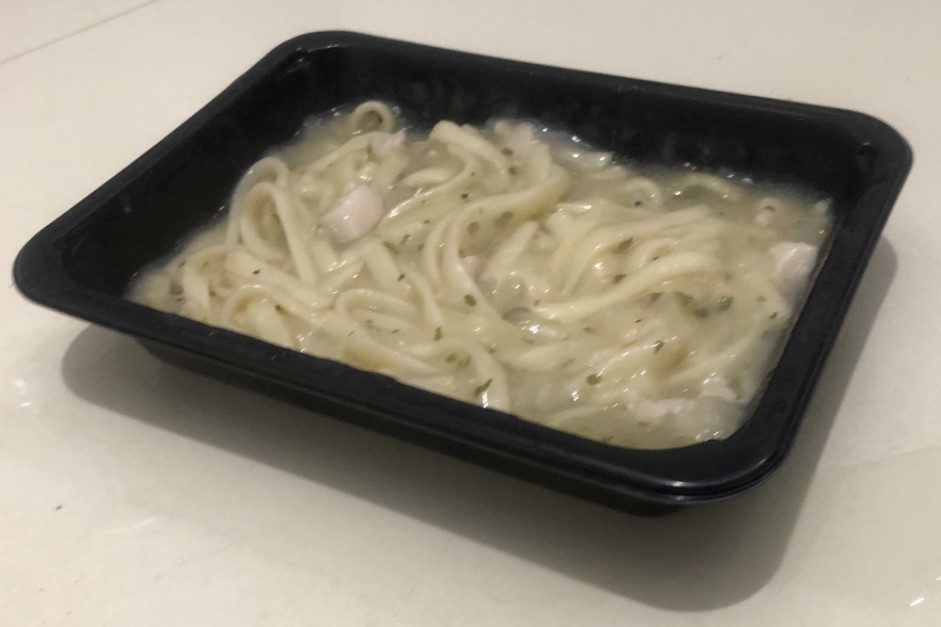 This looks like a much soggier meal than pictured. Still tasted OK but didn't look very appealing at all.
Fitness Outcomes Beef Bolognese With Wholemeal Pasta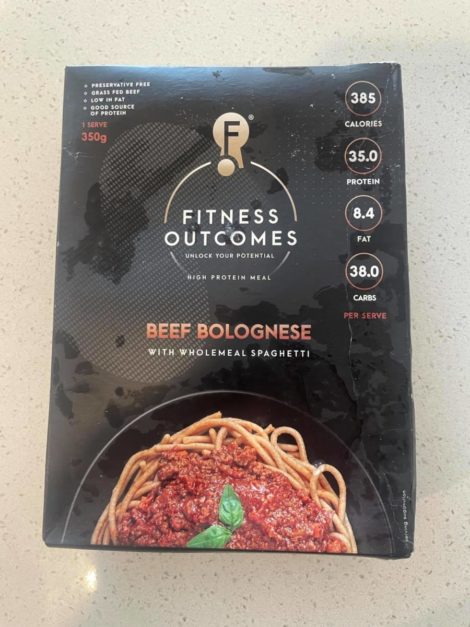 Whilst this displays a round bowl, you get the food served in a plastic tray as seen below.
I actually quite enjoyed this, despite it not looking like the photo and resembling dog food.
Lean Cuisine Beef Stroganoff with Pasta
The packaging here got a bit soggy in our freezer.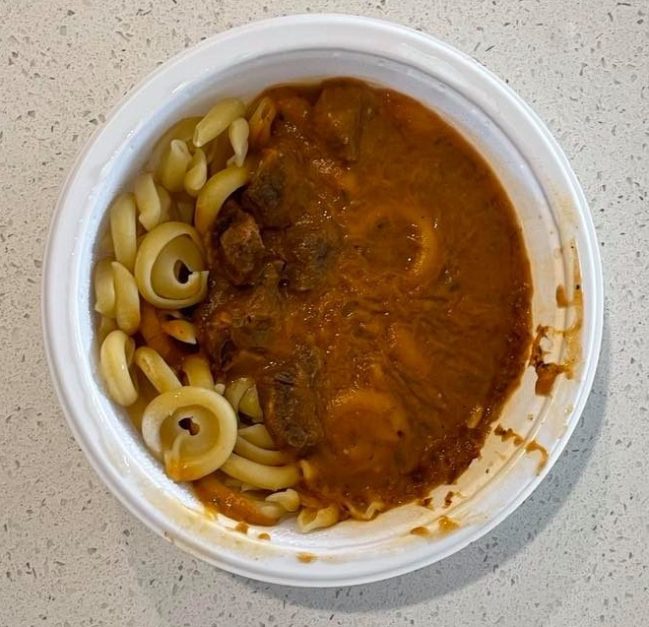 Whilst this doesn't look super great unmixed, it was actually pretty good.
Weight Watchers Reimagined Chicken Mushroom Fettuccine
This healthy frozen pasta dish by Weight Watchers looks amazing in the photo. That looks like a restaurant-quality meal for sure.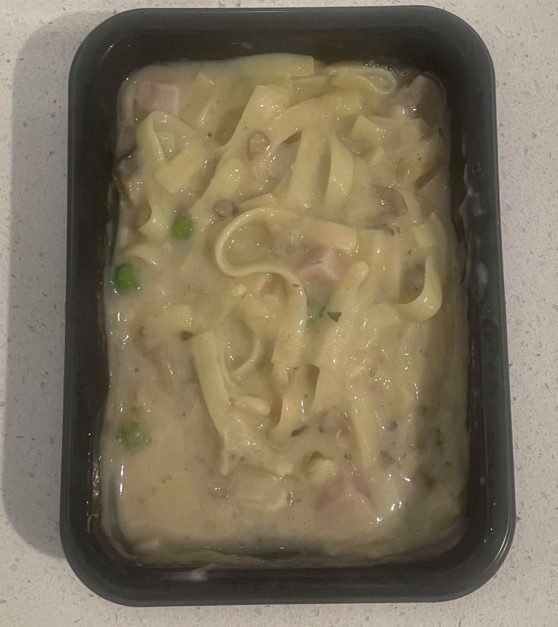 Damn… This looks like actual vomit. It still tasted ok but the chicken pieces and mushrooms looked nothing like the picture.
Coles Macaroni Cheese Frozen Meal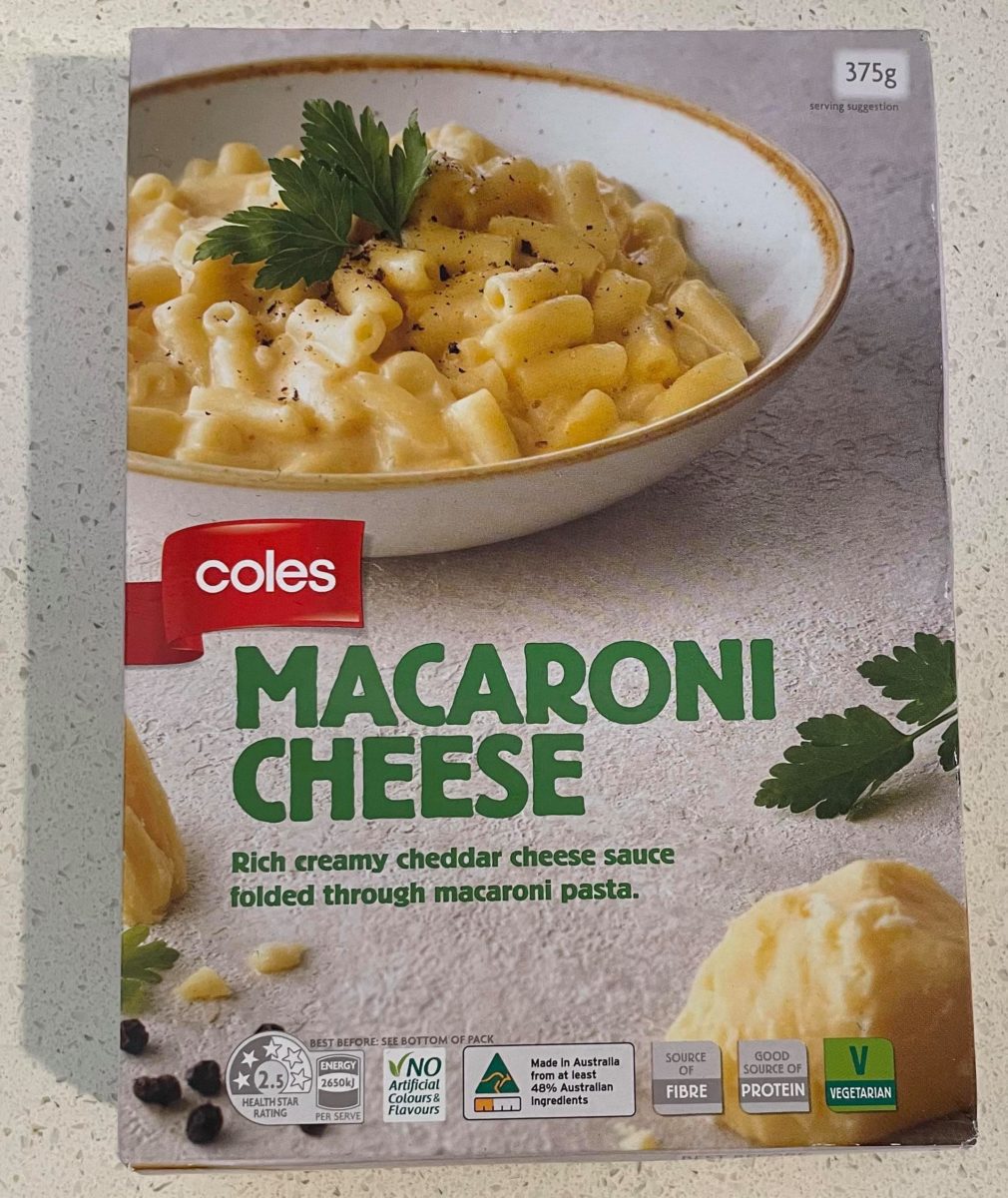 This looks like a great macaroni & cheese meal. Check out all those fresh ingredients!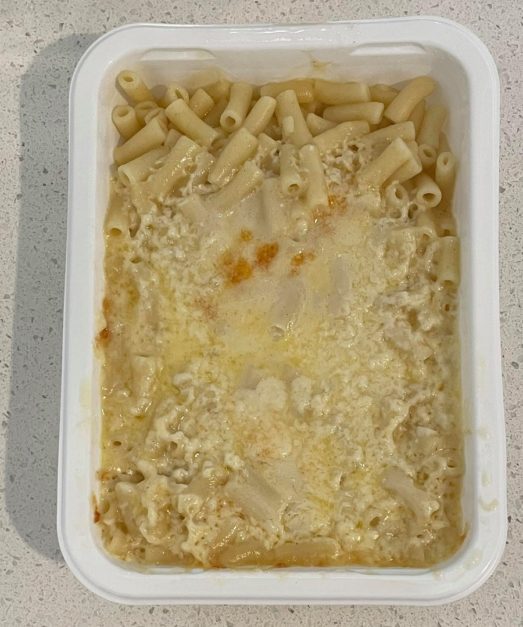 This looks pretty sloppy again. I mean, they always do. Again it still tasted fine but it really looks depressing.
Lean Cuisine 5-hour Slow-Cooked Beef with Veg Grains Protein Plus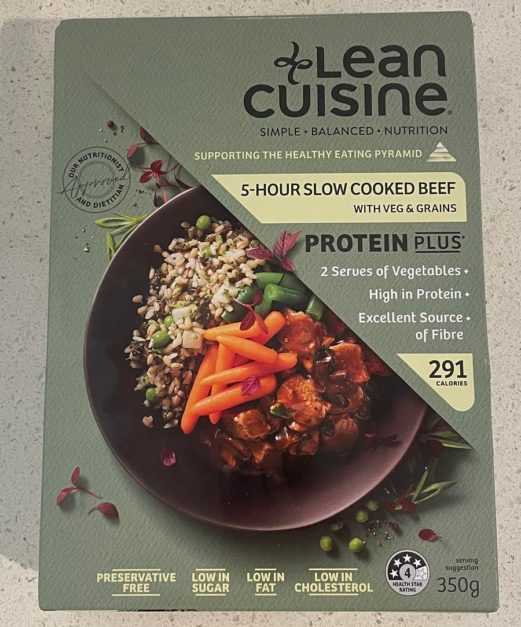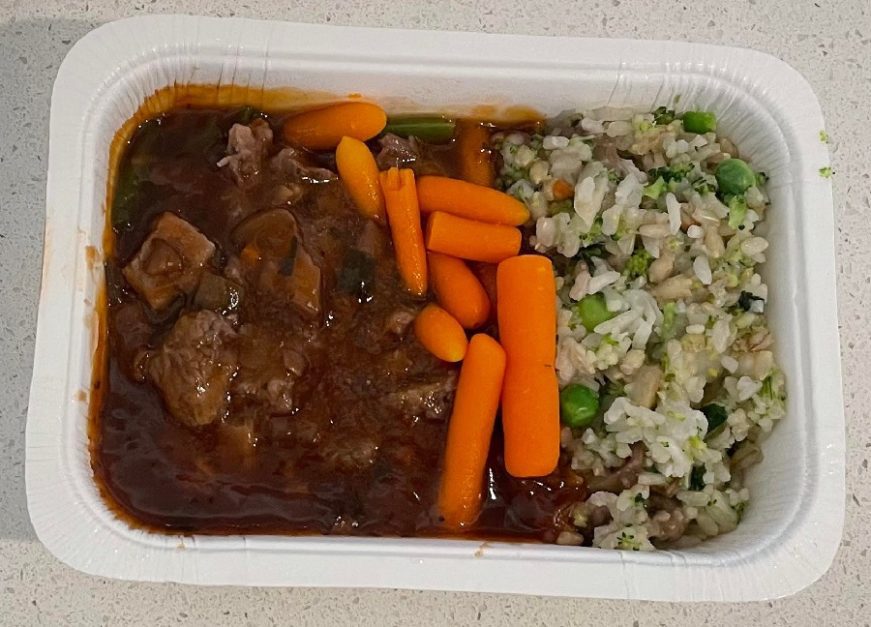 I'll admit they did a good job of keeping the ingredients separated like in the picture, and it does look kind of like the original picture, despite the very different shaped container.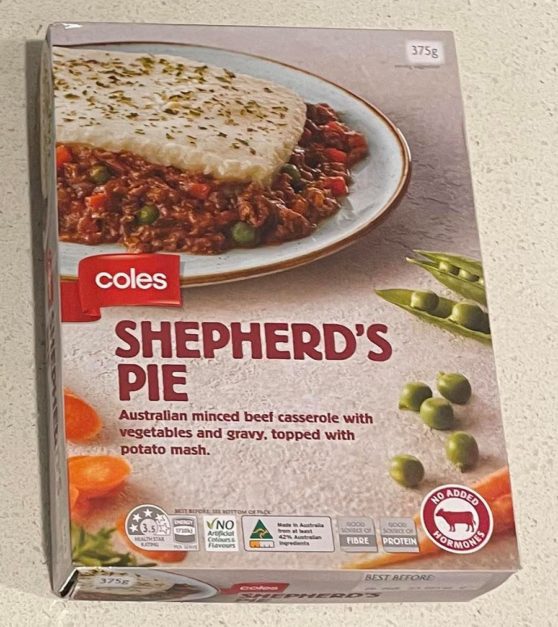 I remember seeing some old lady buying about six of these at once, so I knew I was onto a winner with this.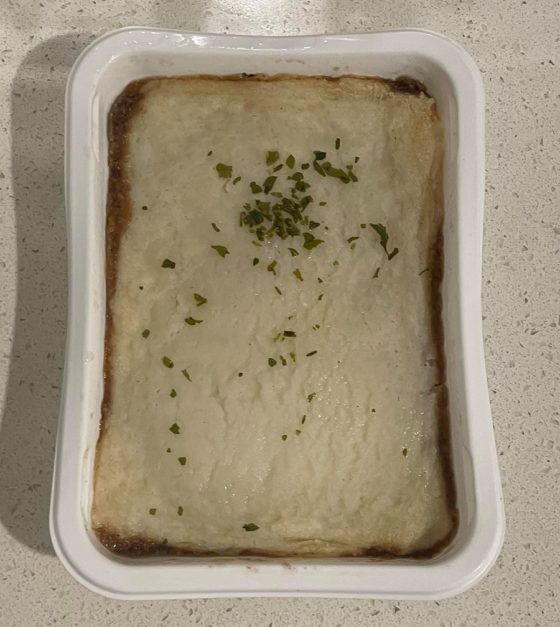 I guess a frozen microwave shepherds pie is hard to mess up, this was pretty good I guess, but it definitely looked kind of sad.