Krispy Kreme doughnuts have been a huge part of us as kids and for adults as well. The creamy goodness is packed with the sweetness in every bite that just gives us the sugar rush and the delightful taste we always want.
As Krispy Kreme has been embedded in the Australian palate for almost two decades, you might want to know where and when it started – its past milestones are what makes Krispy Kreme one of the leading brands of doughnuts not only in Australia but all over the world as well. Yet, it wasn't a long time ago that Krispy Kreme set its foot in Australia; it all started in the early 2000s.
2003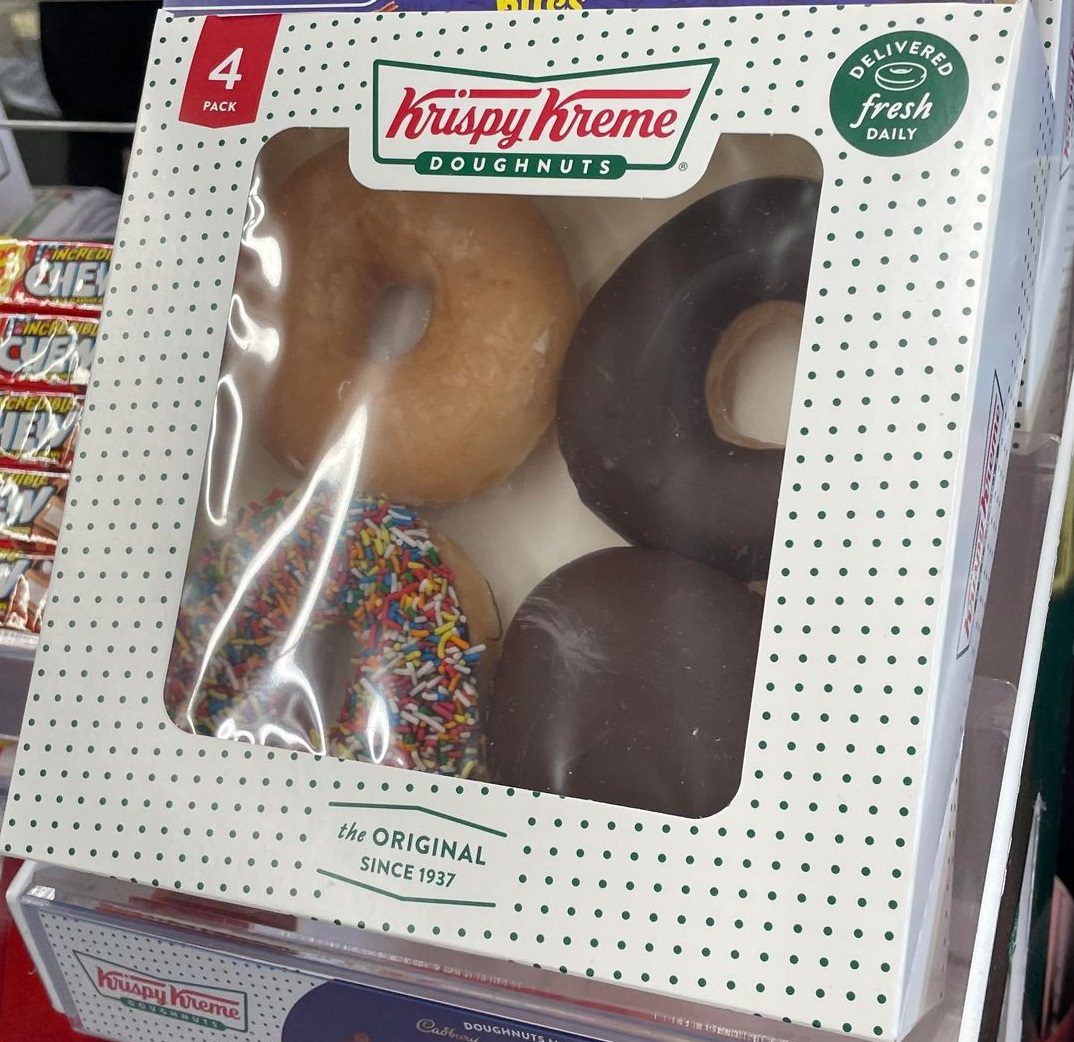 Krispy Kreme has been a huge part of the everyday diet of Americans since 1937. Vernon Rudolph, an American businessman, started his doughnut business when his uncle purchased a secret yeast-raised doughnut recipe and then copyrighted the name Krispy Kreme from New Orleans chef Joe LeBeau. This started as a small enterprise, however, due to its popularity and goodness, it was known to Americans for decades already.
Yet, it was only in 2003 when Krispy Kreme branched out of the United States. The business started to franchise its stores first in Penrith, Sydney Australia (this is also a first in the Asia-Pacific Region). Though doughnuts were not a thing for the "diet-conscious" Aussies, they came to become a big hit; it was new to the Australian taste, and the company also handed 300,000 free doughnuts to the public during their opening day to better infiltrate the Australian market.
2003-2009
Aussies from around the Australian archipelago have flocked down to Sydney just to have a taste of the crispy and creamy delight of the Krispy Kreme doughnuts. It was even reported that many Australians who visit Sydney would purposely go by the first Krispy Kreme store and have bags full of Krispy Kreme doughnuts whether flying, or travelling by land. Nevertheless, it wasn't unprecedented in popularity for Krispy Kreme; their doughnuts were made famous not because of their ads and gimmicks but by buzz and word of mouth.
Since then, a lot of Krispy Kreme stores have opened their doors to different cities, just to cater to the needs of the Australians for a sweet snack and 50 stores have opened. In 2006, the Krispy Kreme opened in Victoria, which featured a 24-hr drive-through service; in the first few weeks, the queue was often 500-meters long.
Moreover, it has secured 660 people with jobs, which was also a good way to boost Australian employment. Krispy Kreme also participated in charities, wherein it can also amplify how the brand can connect with the Australians apart from what they sell.
2009
Although initial sales were high because of its hype, it was found out that this year, sales were getting outnumbered by its costs; Krispy Kreme kept on scaling upwards and was overwhelmed with how Australians loved them but wasn't strategic with its stores. In 2009, even though there was a 6.9% revenue increase, there were only 0.1% profit margins for the doughnut brand. Hence, there were just too many branches throughout Australia, which only cater to several people in a specific area. Put it like this: in America, 1 Krispy Kreme store caters to 1.4 million people, however in Australia, 1 store only caters to approximately 420,000 people.
Though this was an advantage for Aussies, it came to be of disadvantage for the brand itself. This was topped up by the fact that Aussies didn't treat doughnuts as a staple or a breakfast like Americans; the diet-conscious Aussies treated them just like a sweet treat that not everyone can't go without every day. Thus, the loss in profits came to the brand's downfall in Australia prompting another strategy to have more than 50% of the stores a complete shutdown.
2010
When the sales became low, the company closed down more than half of its stores. According to John McGuigan, Krispy Kreme Australia CEO, several factors led to the closing of the stores. This includes the incompetent location, sales declines, and high rents and distribution costs. Additionally, when the expansion was too quick for the brand, the company did not have ample consideration if it could sustain having a lot of branches before expansion. Therefore, Krispy Kreme in Australia was then losing money and did not continually grasp the Australian market.
The company went into administration in the same year, which meant that each store must be evaluated with which had more profit and which didn't and that they would cut those that aren't profitable —- this was led by the accounting firm SmithHancock. By this year, 35 stores were closed down and only 15 stores were left to operate, and 220+ employees were laid off from their jobs.
In December 2010, the company continued trading with fewer but more strategic stores in New South Wales, Queensland, and Victoria.
2011
Instead of opening up new stores in big cities, Krispy Kreme now has a joint partnership with 7-Eleven, operating pop-up stores inside a convenience store, thus cutting down costs but still catering to the demand of Aussies. This was a beneficial partnership between the companies, where Krispy Kreme Australia would be able to supply doughnuts in 600 7-Eleven stores across Australia.
2014
Krispy Kreme has begun expanding on strategic sites and also opened another store in West Croydon, South Australia in July of 2014. Following this, Krispy Kreme served fresh doughnuts in its first Perth Store in Whitford City, Hillarys in November of the same year. On its first day, they were able to sell over 73,000 fresh doughnuts and was even tagged as one of Krispy Kreme's opening days during its 77th Anniversary.
On this day…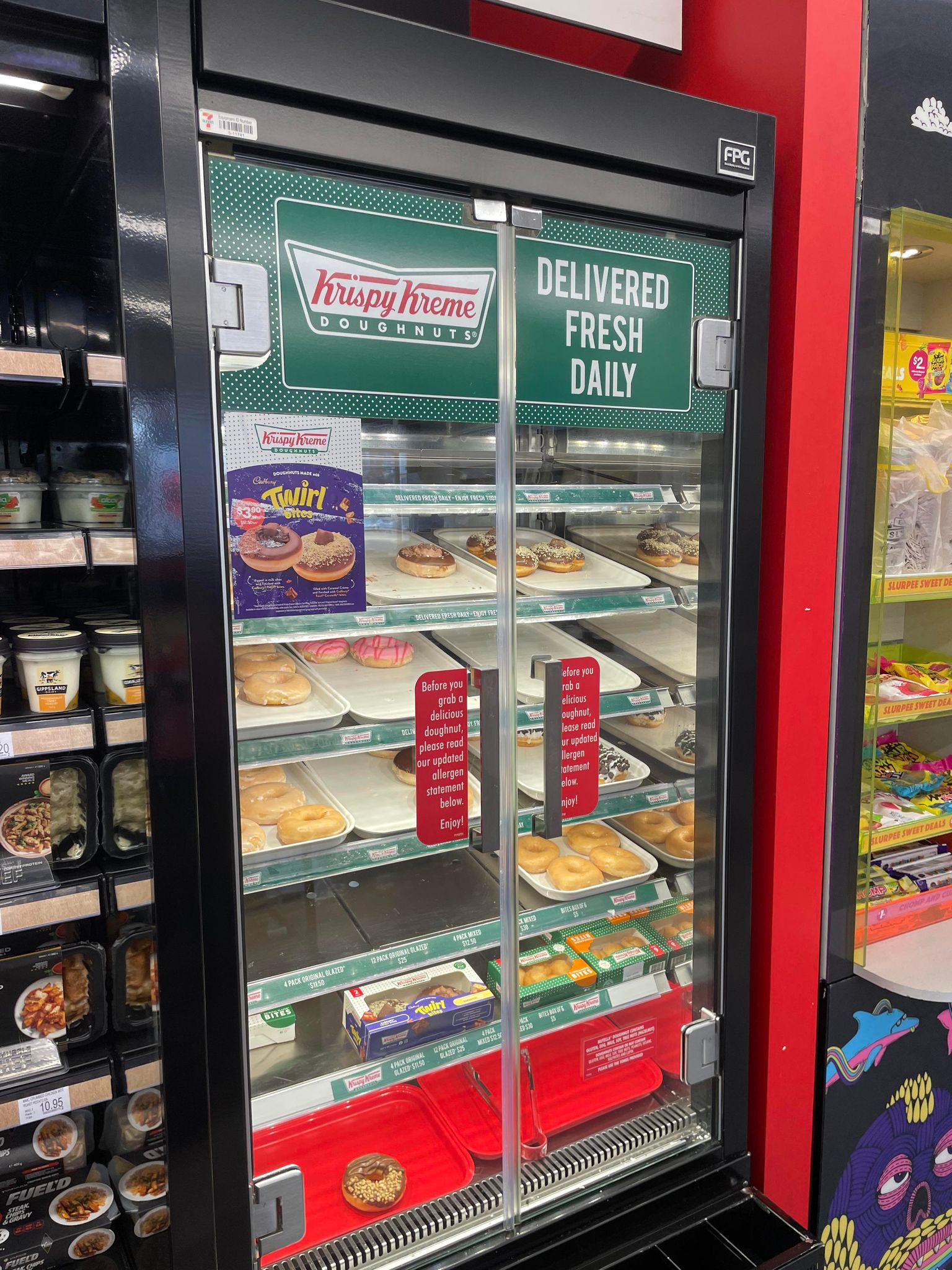 Krispy Kreme Australia continues to sell its doughnuts in 7-Eleven stores and still has several stores operating Australia-wide. Though the middle years of Krispy Kreme in Australia were not so good, the company now has learned its lesson in seeking more profitable branches and considering costs and net profits rather than overwhelmingly expanding. Hence, there is always careful deliberation to how Krispy Kreme operates today, to make sales high without compromising costs and efficiency to their business.