When I was at university and generally paid cash for everything, I thought I knew the cost of my favourite fast food items. I would always try and pay with the exact change to reduce the weight of my heavy "George Costanza wallet".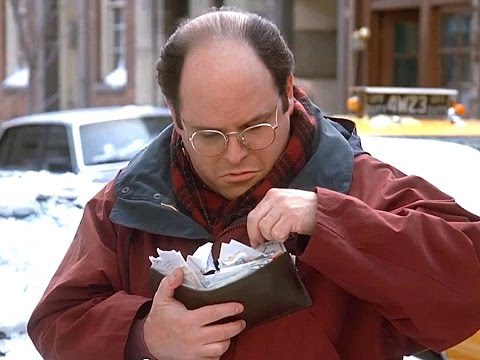 One day I was in a different town and went to buy a Bacon Deluxe burger at a Hungry Jack's (Australian Burger King) on either a weekend or public holiday and noticed that not only was the price higher, but they also had signs up that mentioned prices increased 10% (or so) on these days. I was really confused.
Another time I went somewhere else and found that they did not sell bacon at all. I can't recall if this was a KFC, Hungry Jack's or McDonald's but I was again confused and asked the cashier why. They said that it was because the owner was Muslim and therefore couldn't sell pork products. More on this later.
I knew fast-food restaurants have different menus and prices in different countries, but variances from suburb to suburb or store to store surprised me. Before this, the only thing I'd really noticed was that food court KFC restaurants usually have soda fountain drinks rather than cans and bottles.
These two instances led me to notice that this is more common than you might think but was never glaringly obvious. I noticed that certain chains (well, Hungry Jack's in particular) rarely advertises the actual pricing of their food in their commercials unless it's one of their special deals such as their Penny Pinchers menu. With the exception of these special price-based items, most of their advertising hinges on the quality of their ingredients and let the images of the food do the talking, rather than promoting the sense of value in the pricing.
Their food has definitely gone up in price over the years!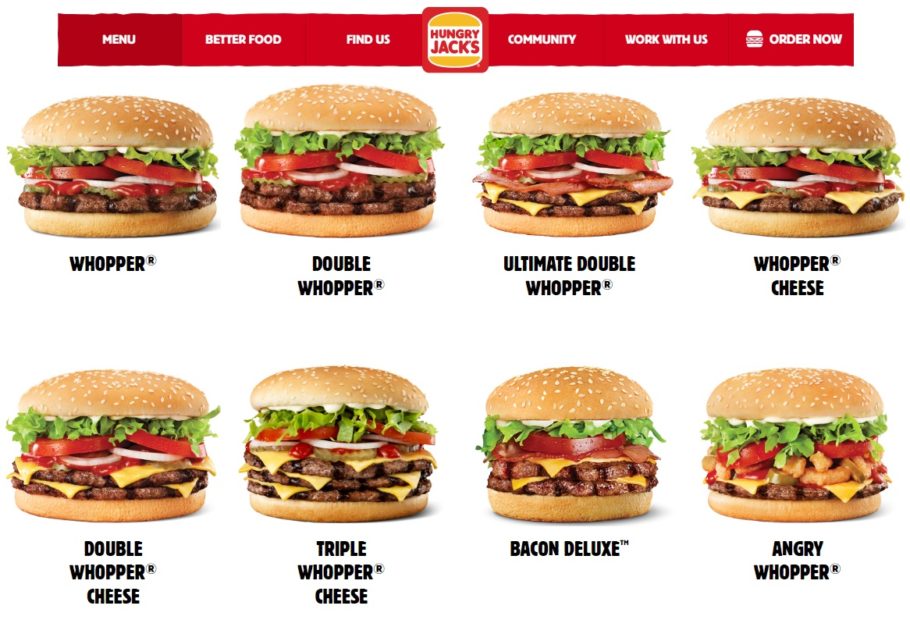 Even their websites hide the prices for most menu items, you always have to put in your postcode to find your nearest store in order to access pricing.
I also figured this is why there is often fine print at the bottom of a lot of fast food restaurant commercials and advertisements that mention "only at participating restaurants". Which I always thought was strange to always include. I used to picture some salty franchise owner somewhere thinking "hmm nah, don't feel like doing that" when it came to certain promotions.
After some digging, I now understand why fast food restaurants can have slightly different menus and pricing from store to store in the same country.
What is Store-Level Pricing in QSR?
Big Quick Service Restaurant chains such as McDonald's, Burger King/Hungry Jack's, KFC, Taco Bell and Subway have very rigorous accounting. Everything is optimised to maximise revenue and they have it down to a fine art.
Essentially, they develop algorithms that rank all of their locations in a tiered system that takes into account factors such as proximity to direct competitors, demographics of the area. This will impact the menu and pricing. The size of the restaurant and how many staff are required at a time or if it has its own toilets might also lead to additional costs.
Having previously worked for the Australian Bureau of Statistics (as a Census collector when I was younger) in one of the poorest neighbourhoods in my suburb and later working at a major real estate website where I was implementing a lot of templated paragraphs that described demographics in suburbs down to the SA1 level (smallest incremental neighbourhood measurement), I can definitely see the value in this data.
Taco Bell, which is only new to Australia is probably the easiest one to take note of as there are only a few restaurants in Victoria, where I live. Fans of the US chain will notice that the quality of the ingredients is definitely better and that the pricing is therefore much higher than what you'd see over there. However, if you go to the Taco Bell in Hawthorn, Victoria you might notice that the prices are a little cheaper than the other stores. This is due to its proximity to Swinburne University.
University students are likely to have a lower average spend at a Taco Bell than an office worker in South Yarra or a family of 4 in the drive-thru at Altona North. With so many students in the area, it makes sense for them to lower the prices a little and to make up for it in the sheer volume of sales, rather than pricing people out.
Taco Bell in Roxburgh Park does not sell pork products. This would be due to the cultural needs of the area. Learning this makes me better understand my anecdote from earlier. It may not have been that the restaurant I went to years ago didn't do bacon because of the franchisee in particular, but more the corporate head office had identified that bacon would deter a large percentage of the locals, so what the staff member told me was not quite accurate.
Other areas where a chain might have different pricing is somewhere with lower competition. For example, if you've ever been to a regional town with few other fast-food restaurants, they might be able to charge you more. I'd hazard a guess and suggest that locations at petrol station roadhouses on the way between states could also afford to charge a little more as it's the only option for miles around.
Given the higher than average Indian population in Tarneit and Truganina, I would expect a higher percentage of chicken burgers being sold at any Hungry Jack's or McDonald's restaurants there. Chicken is a more expensive ingredient than beef, so there might be a variance in the pricing there to offset the increased food cost.
Again, another suburb where there is demand for Halal meats would also likely cost higher if that cost is passed on from the distributors and suppliers. If a chain operates within a sporting stadium or theme park such as when McDonald's fries were available at Disneyland, the pricing will also go up to match the exorbitant pricing of other products for sale in these situations.
Annual Price Restructure
Each year, McDonald's in particular will crunch the numbers and revisit their store-level pricing. Whilst it's no secret that prices at all fast-food chains have increased over the years due to inflation and other factors, remember "30 cent cones" at McDonald's? Well, those are 75 cents now at my local store! The restructure in pricing does not always mean products will necessarily become more expensive.
On rare occasions, a product might actually get cheaper if they can negotiate a better deal or change suppliers. This happened when McCafe changed from So Good to Milklab for plant-based milk alternatives.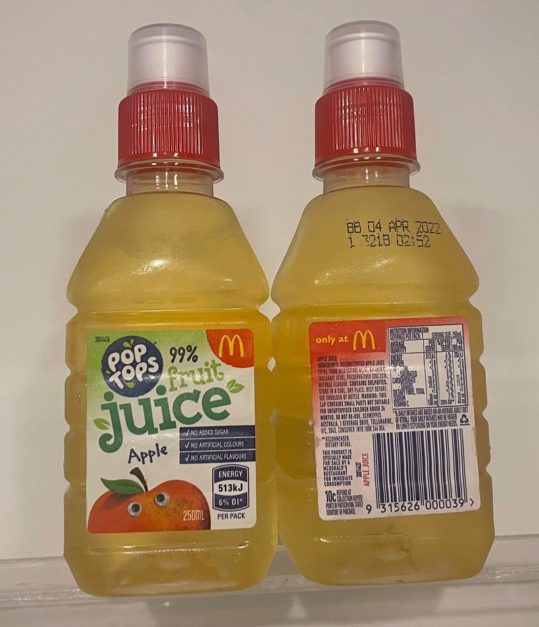 I imagine that something similar would have happened when McDonald's started getting their own co-branded Pop-Top juices in their Happy Meals. These are even labelled "This product is specially made for sale by a McDonald's restaurant for immediate consumption" and have golden arches on the front and back as well as an exclusive red bottle cap instead of the regular blue one. The same goes for their Cool Ridge water. Getting a contract as a supplier to McDonald's is massive for a business!
Do Franchisees Have to Follow Menu & Pricing Rules?
Whilst this may vary from franchise to franchise and country to country, but franchisors aren't allowed to fix pricing in Australia either, they can only provide recommendations however the Franchisee has the final say on pricing.
This is another reason why when running promotions, especially ones with specific price points "at participating restaurants" must be included because franchisees have the right to have a different price, or not do the promotion at all.
As a Franchisee, to not participate in an advertised promotion considering the QSR has used franchisee generated funds to run these campaigns is pretty poor business management, but unfortunately does happen within the industry.