There's a lot of great tools online for measuring traffic to a website. When analysing larger websites, I always found that SimilarWeb was generally quite good for this (but don't bother using it on small local businesses). Having left my job at Australia's 3rd largest real estate website nearly two years ago, I've not had much use for SimilarWeb but ended up on it again today and saw that it has a list of the Top 50 websites by estimated traffic. Given a few of the sites are variations of Google.com, Google.com.au I'm going to remove most of the duplicates and also remove all the adult sites as I want this article to be family-friendly. This list contains both Australian owned websites as well as international websites.
Disclaimer
This list may not be 100% accurate as of the way SimilarWeb estimates traffic includes repeat visits and does not distinguish between users across multiple devices. Popular bank ANZ may have also made it to the list, but there send their traffic to both anz.com and anz.com.au so their figures are split between the two sites and I suspect many users travel between both in the same session so I can't really add them together. Overall, this should still be a strong indication of the most popular and most visited websites in Australia. This top list includes some boring but necessary sites, so it's hard to call them the "best" websites but they are still highly visited.
The data in this article is from November 2020 and the screenshots are from December 25/26 2020.
1. Google.com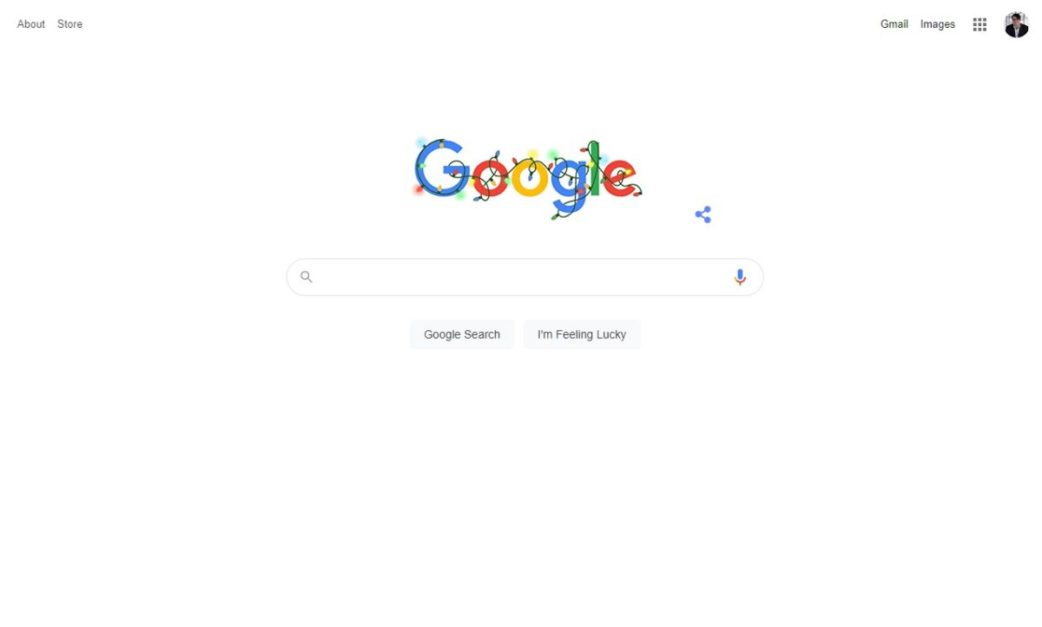 This also includes Google.com.au and Google.com.br (Brazil) which is also in the top 50 sites which is surprising. Google is the home page to many web browsers and is also used to access their suite of tools like Gmail, Google Docs etc.
2. YouTube.com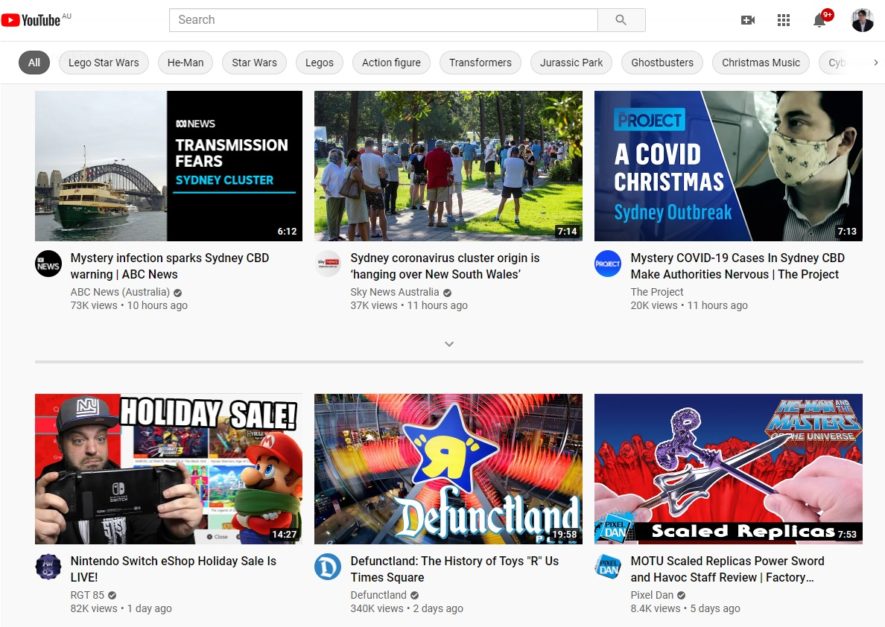 Another Google-owned property, everyone loves this infinite pool of user-generated video content as well as premium video content and music. YouTube is also a popular website for babysitting toddlers with the YouTube Kids app.
3. Facebook.com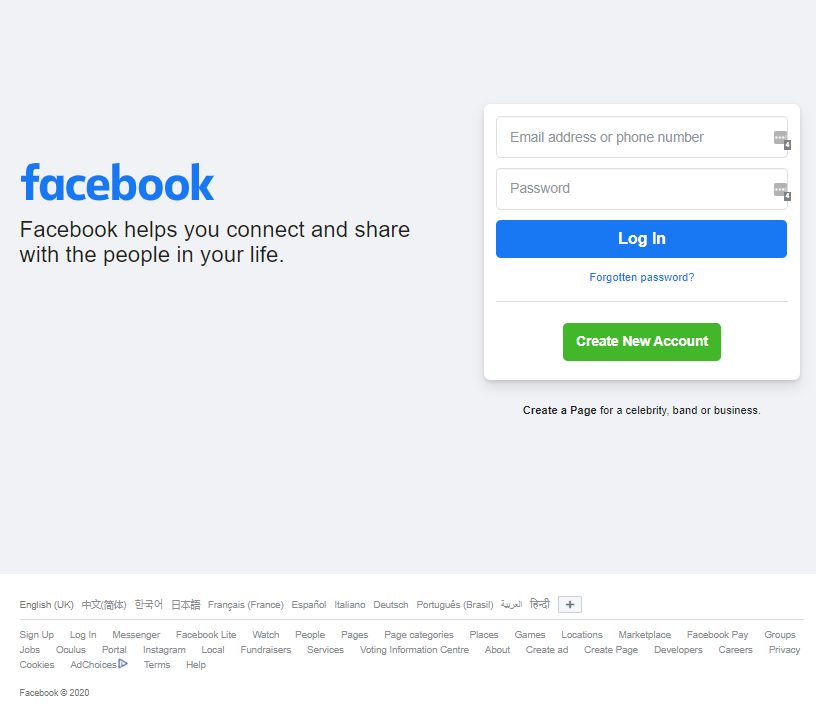 The world's most popular social media platform is still popular in Australia. This shouldn't be a surprise to anyone. Whilst younger people are moving away from the platform which is now full of their parents and grandparents and no longer cool, a huge number of Australians are still using it, even if just for Facebook Messenger.
4. Twitter.com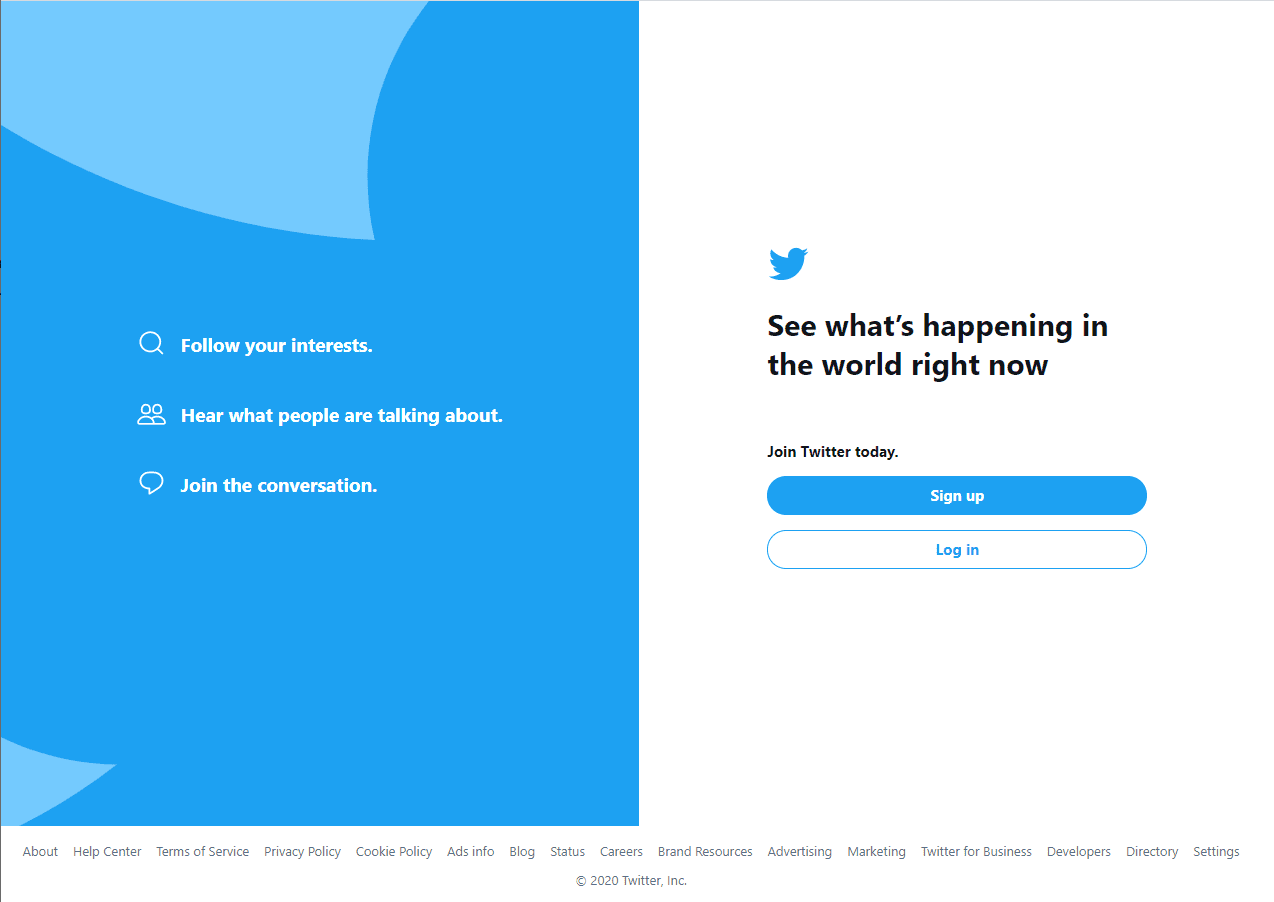 I'm not a big Twitter user myself, so I'm surprised to see this is so high up in Australia. I guess a lot of people have been checking the feeds to see what crazy things Donald Trump is saying every few minutes.
5. Instagram.com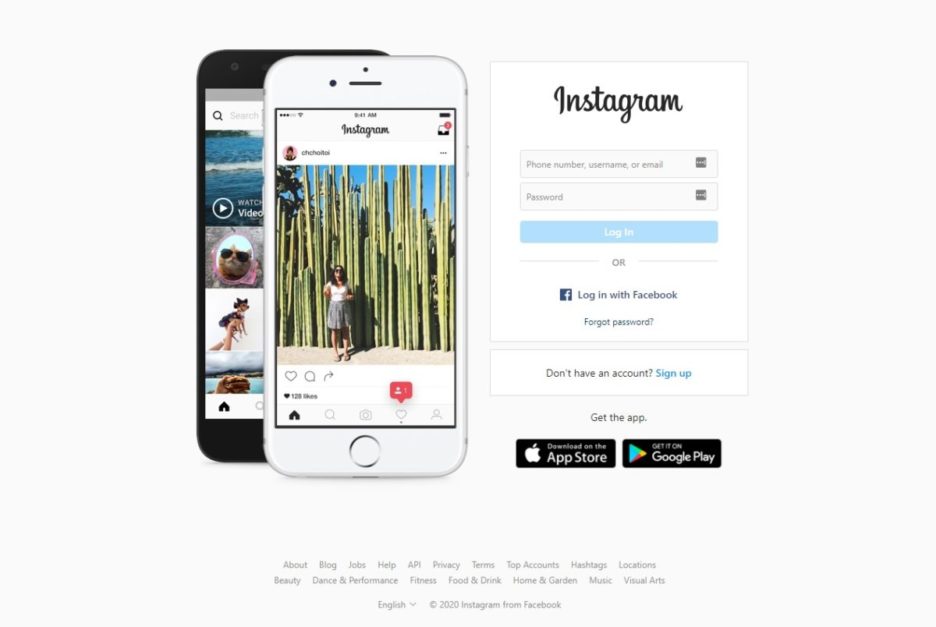 I assumed most people used Instagram via the app on their phones. This list says it's websites only, so I guess people are using it via their phone browsers and desktops as well. Being a visual medium, I'm sure the feeds look better on a desktop!
6. eBay.com.au
I've bought a lot and sold even more on eBay this year. COVID-19 has had me online shopping more than ever, plus the extra time I've had on my hands due to not commuting and having a bit of time off earlier led to me starting to sell some of my junk on eBay.
7. Live.com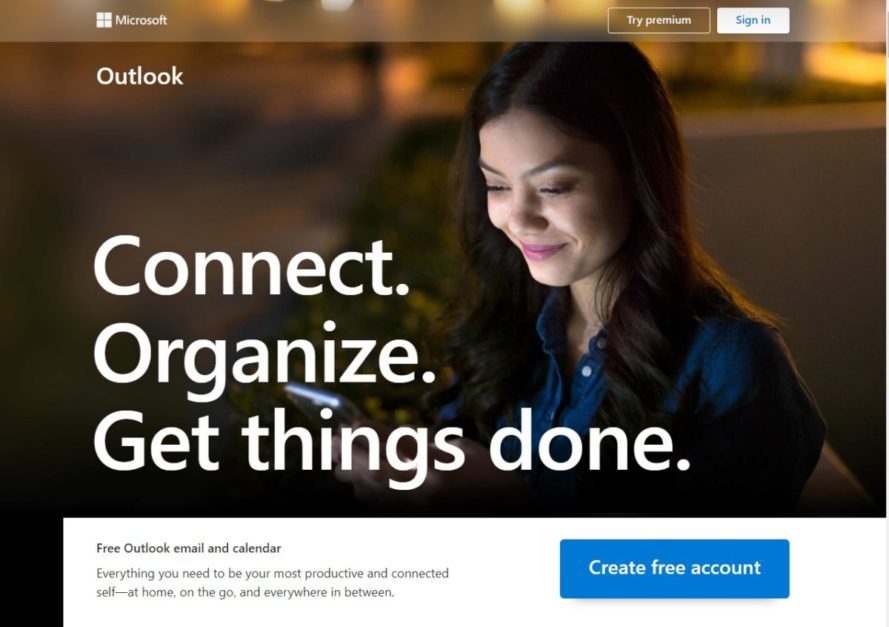 Those who don't use Gmail use Live.com for their Outlook email services. I imagine this would be a lot of work emails, more than personal ones.
8. Wikipedia.org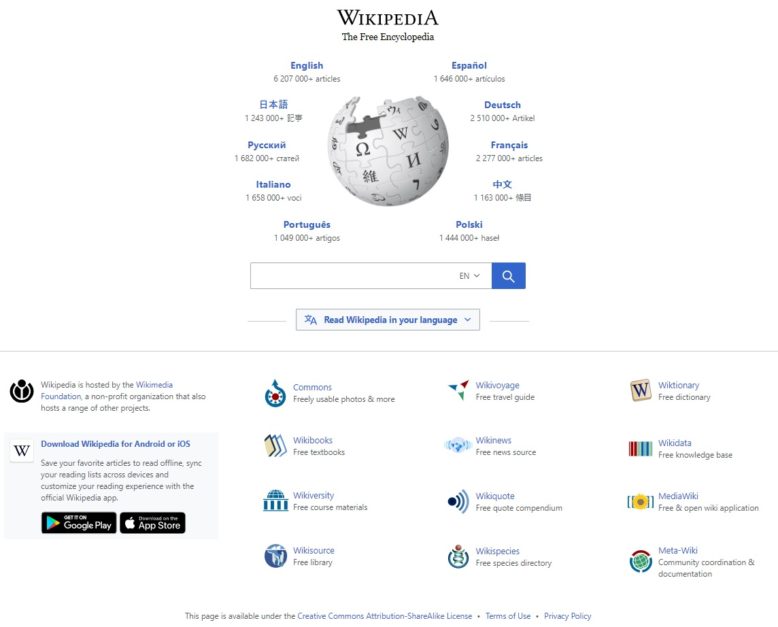 One of the most important websites in the world, Wikipedia. What a great source of information. Over the years it has become much more respected due to the tough editorial guidelines it has today I definitely rate this as one of the most valuable and useful websites in the word!
9. ABC.com.au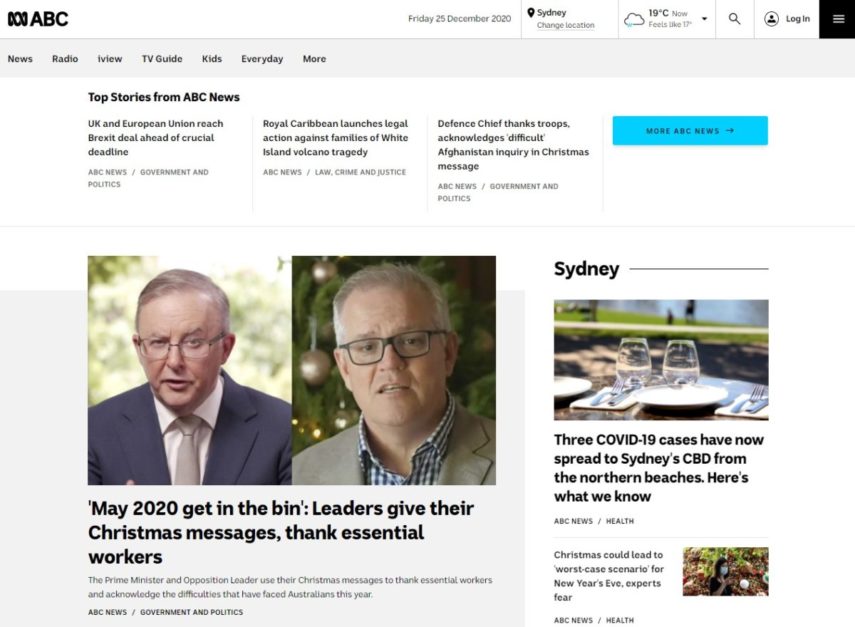 The ABC (Australian Broadcasting Corporation) is Australia's public news network. A popular site for less biased (though usually a bit left-leaning) news than that of anything owned by Rupert Murdoch which will make up some of the other top sites here.
10. News.com.au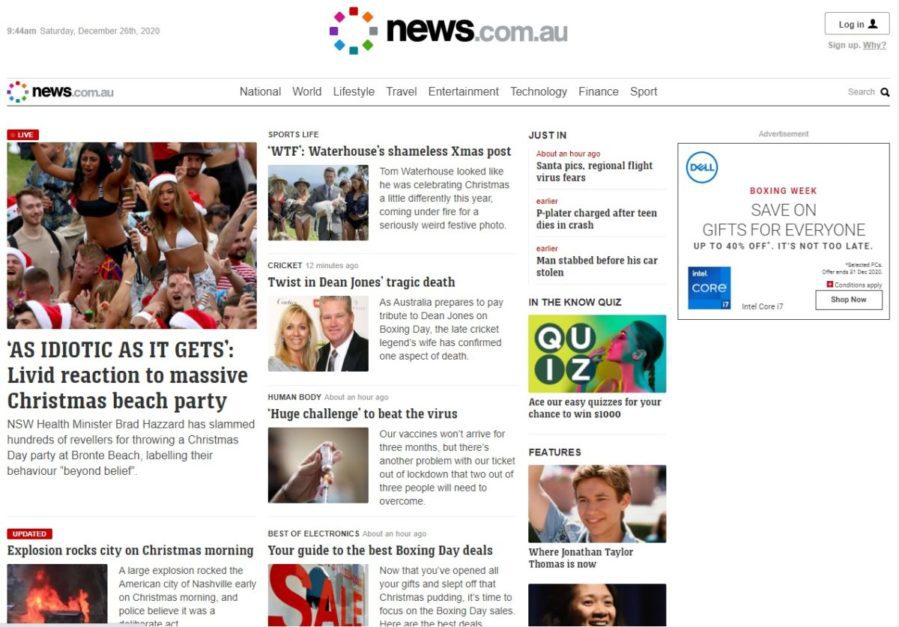 Here's Rupert Murdoch's right-wing news site right behind the public option. Expect to find syndicated news from Newscorp's other websites here. Certainly a popular news website with a great domain name.
11. Realestate.com.au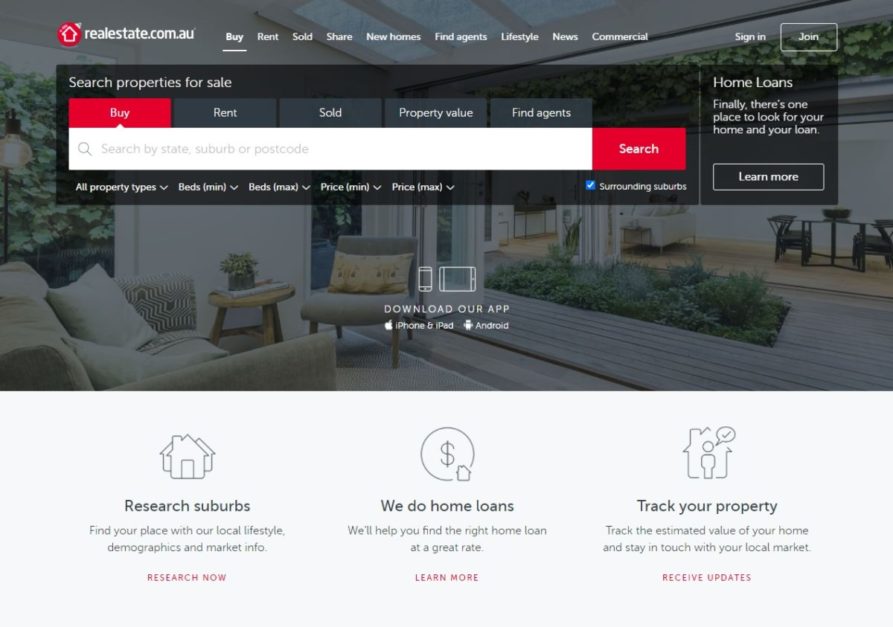 Rupert Murdoch's property website. It is truly the most popular property website but also benefits from hosting all the real estate articles that are linked through from the Newscorp news sites. This allows them to inflate their web traffic number for the property portal part of the site. For the purpose of this list, its position is valid though.
12. Reddit.com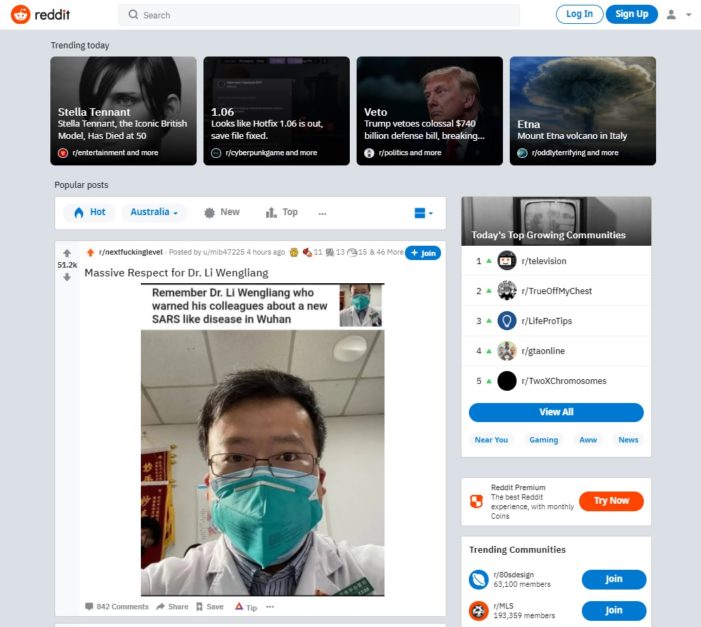 A massive community of user-generated content. Reddit is a simply massive site and a great way to engage with people with similar interests across every possible category and topic. This website is highly rated by its regular users.
13. Netflix.com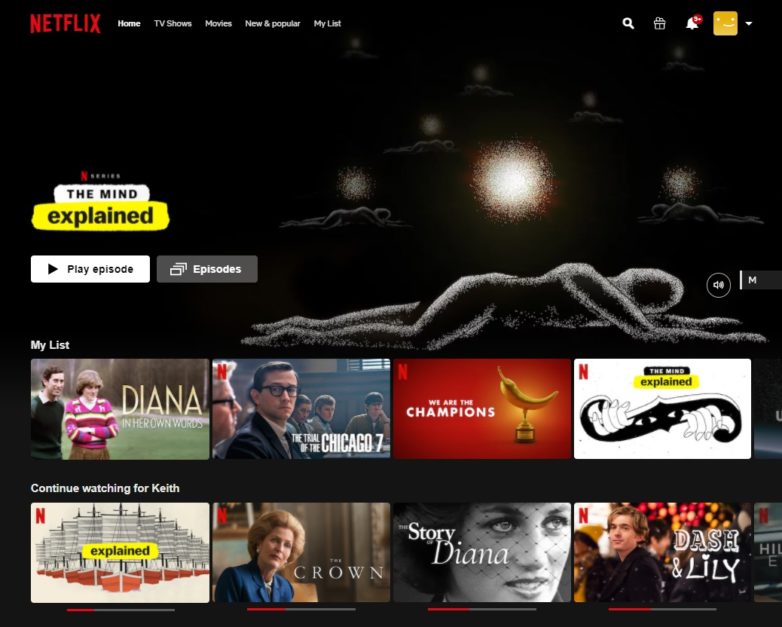 The world's most popular TV and movie subscription service. Not as bi,g as YouTube, but being free YouTube has a massive advantage. Netflix reigns supreme over other paid streaming services as it's the first big one to arrive in Australia and arguably produces the best exclusive content.
14. Amazon.com.au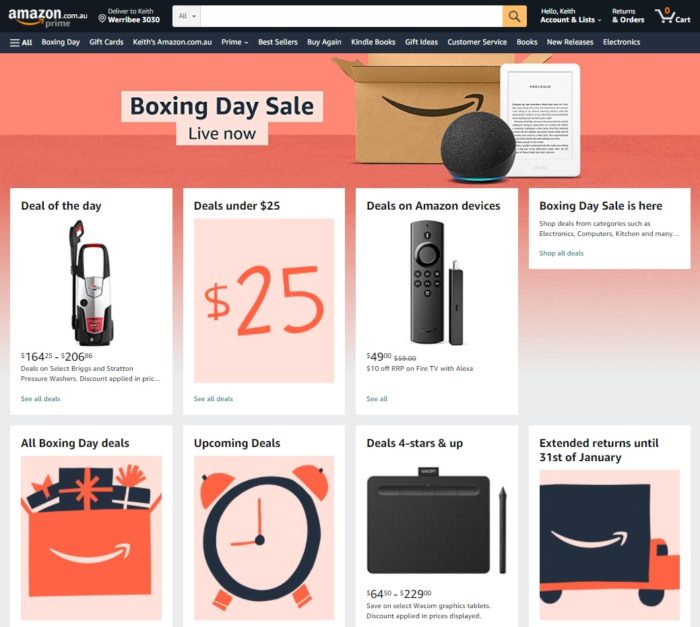 Amazon.com.au has come a long way very quickly. After a rocky start in December 2017 where their inventory was terribly small, they've quickly become the massive beast Australian retail had feared. With free delivery on local items with your monthly Amazon Prime subscription, it's quickly grown to be the biggest online retailer on this list selling pretty much everything you can imagine. COVID-19 has surely helped out with its popularity too.
15. Yahoo.com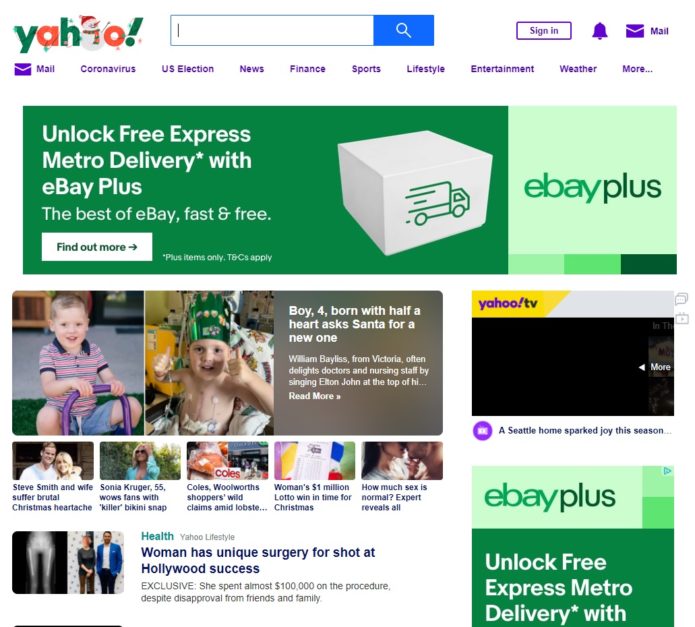 I've never really understood Yahoo's relevance in Australia. I know some people have their email through this site, it has news content too. Their search engine also becomes your default when your browser gets certain viruses and malware. A lot of people are clearly using this site for something.
16. Office.com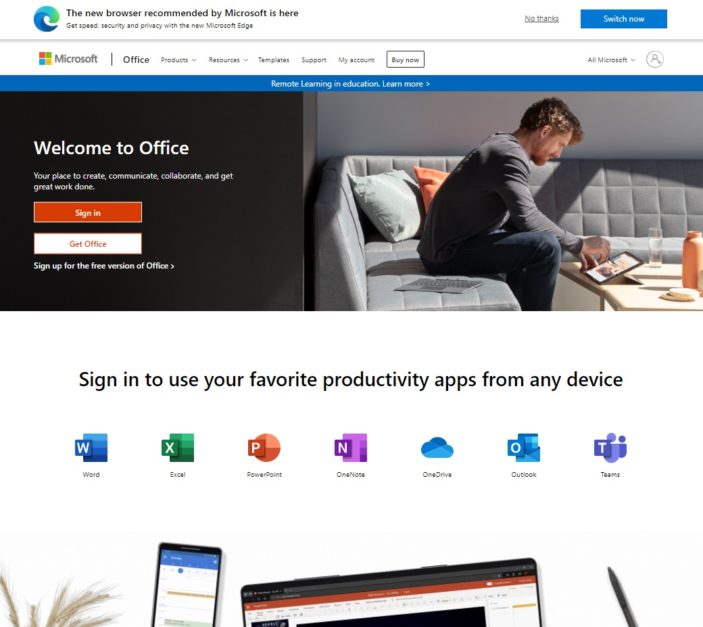 The website for Microsoft's Office software package also allows you to use browser versions of these programs similarly to Google Docs and their suite of products. This would be popular for students and office workers.
17. BOM.gov.au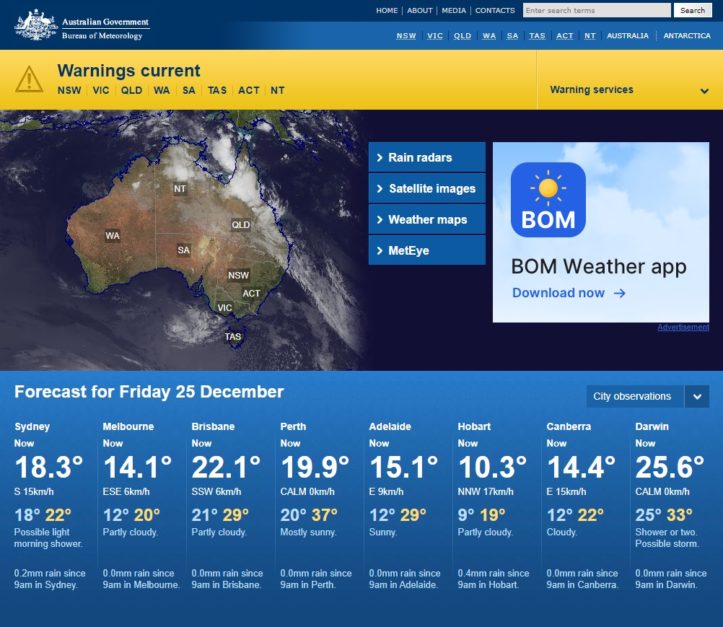 The government's weather service – The Bureau of Meteorology. Everyone wants to know the weather, so this is a very popular website as it has the best weather data.
18. Gumtree.com.au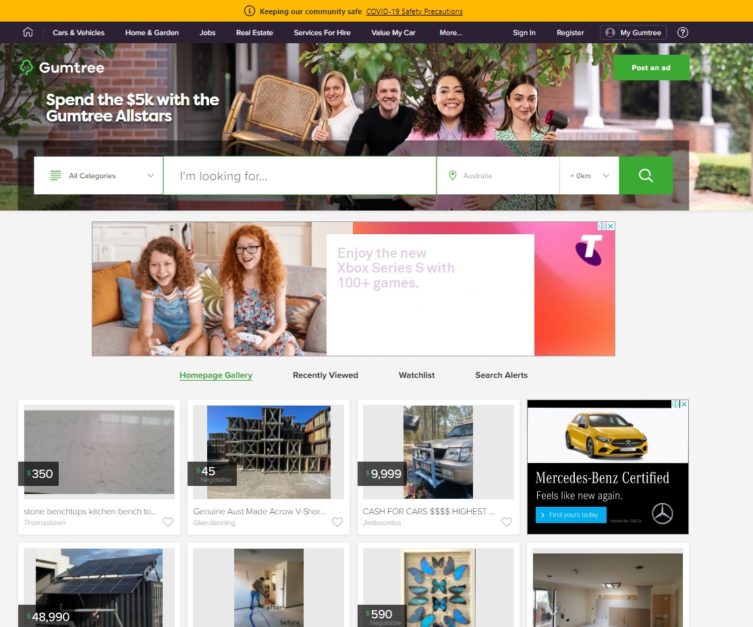 A competitor to eBay, this site has grown massively over the past few years. This site is a free alternative to eBay for listing your items for sale. Gumtree instead can take fees to promote your listings to get more exposure, similar to a real estate site.
19. Commbank.com.au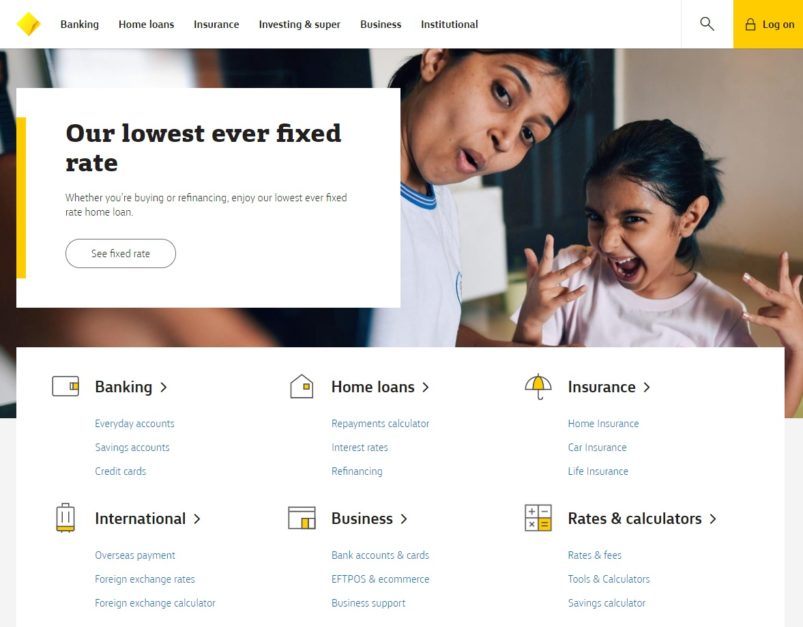 Commonwealth Bank is the most popular bank in Australia, as they offer a range of banking options such as savings accounts, home loans, insurance and business banking, there's a lot of daily regular traffic from its members.
20. Woolworths.com.au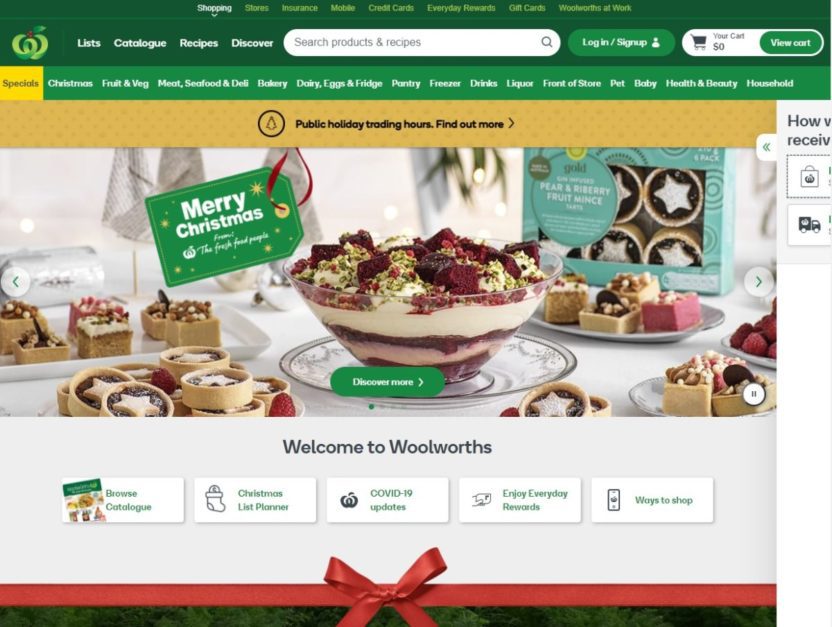 I never really thought about who was more popular out of Coles and Woolworths supermarkets, but here we are. Shopping for groceries online and getting it delivered to your house is growing in popularity. Checking the prices for groceries online or checking if items are in stock
21. LinkedIn.com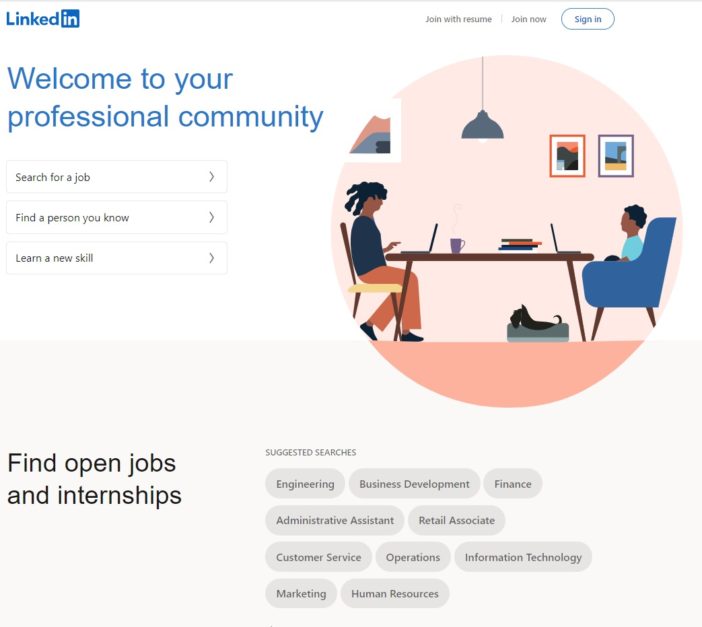 Social networking for business people where everyone is either humblebragging in the newsfeed or spamming each other with their services in the direct messages. It's a good place to get headhunted for new jobs though.
22. Nine.com.au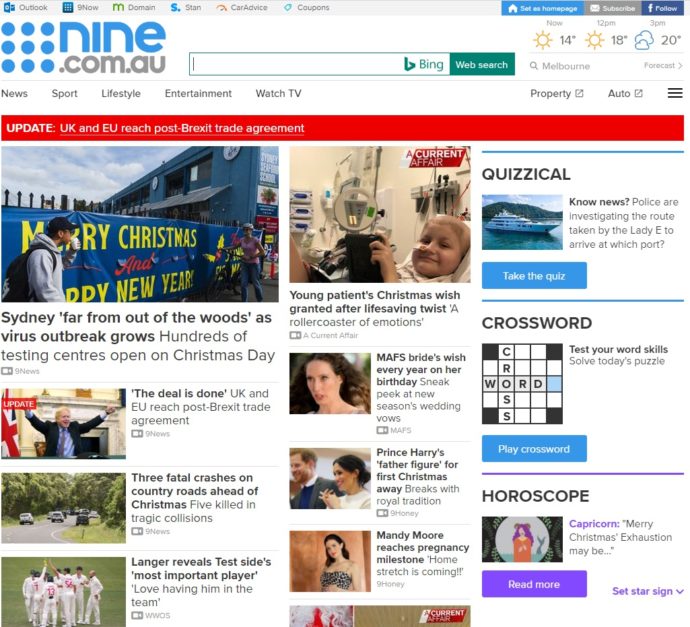 The website for Channel Nine News, which specialises more in video format news and clips from its television Nine News broadcasts.
23. NSW.gov.au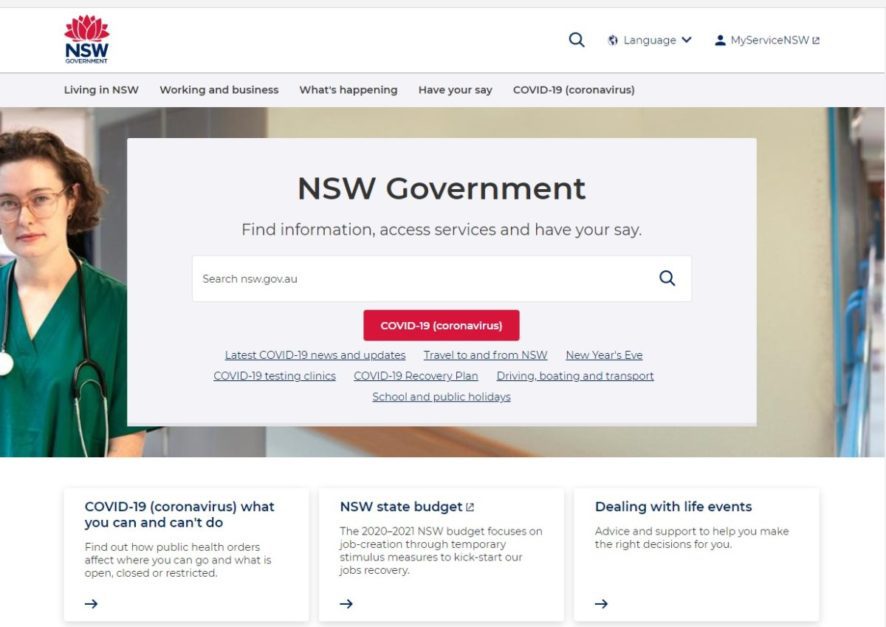 As the state with the largest population in Australia, the New South Wales government website is the most popular government website in the country. With COVID-19 alive and well in NSW, I guess they all want to know what the rules are each week as well as the latest rules for interstate travel in the lead up to Christmas.
24. Bunnings.com.au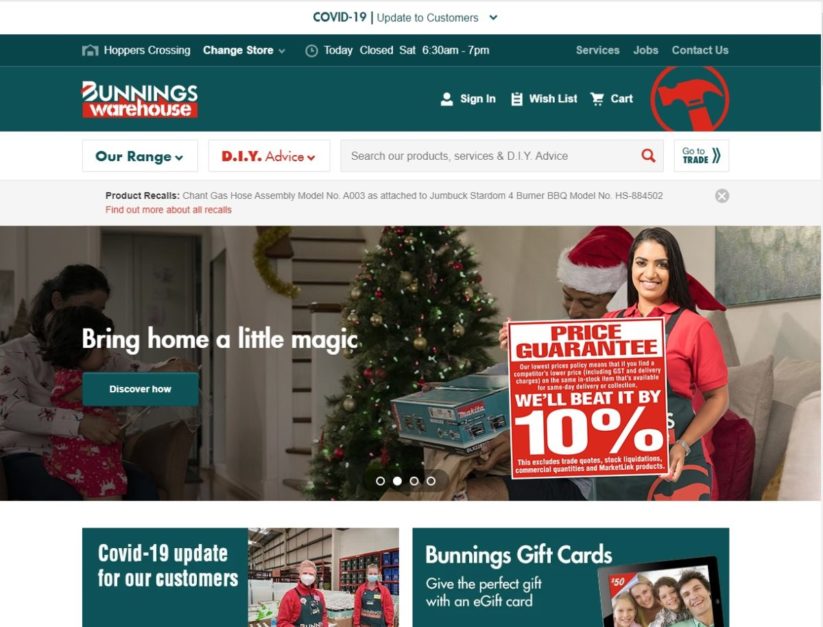 Australia's biggest retail store for hardware, tools, kitchens, bathrooms, outdoors, furniture, sheds, paint, tiles, plaster, gardens, these massive stores have a massive online inventory as well as great prices and customer service. Bunnings had a massive click and collect operation going on during COVID lockdown here in Melbourne. Bunnings is known for hosting sausage sizzles out the front in support of local community groups and charities. Victorian Premier Dan Andrews often gives Bunnings free publicity on TV by using the line for "Bunnings snags" as an example of where you need to wear a mask due to COVID.
25. Domain.com.au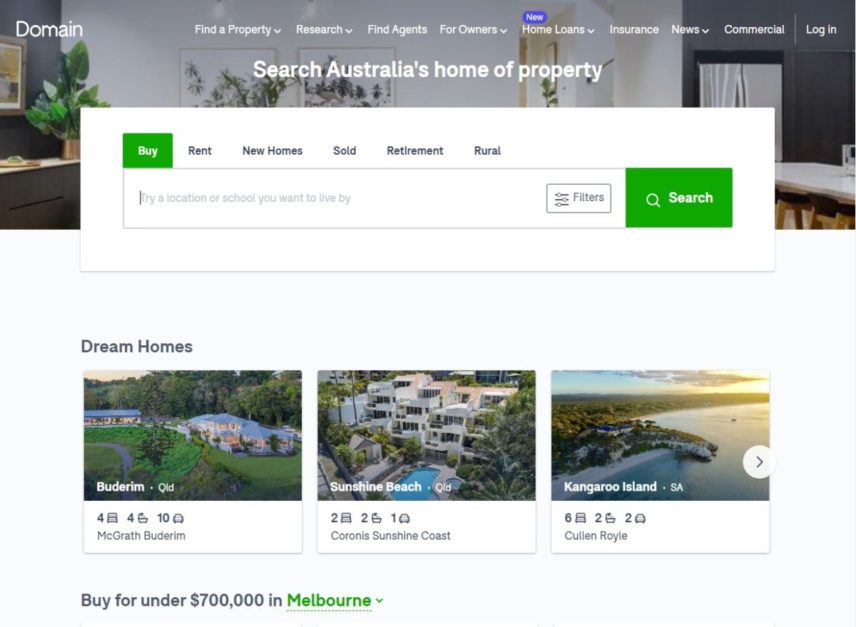 The Fairfax owned property portal is similar to realestate.com.au but not quite as popular. It's good that there's a strong competitor in the real estate market. Like REA's real estate content, much of the Fairfax news and property editorials are housed on the Domain site.
26. Seek.com.au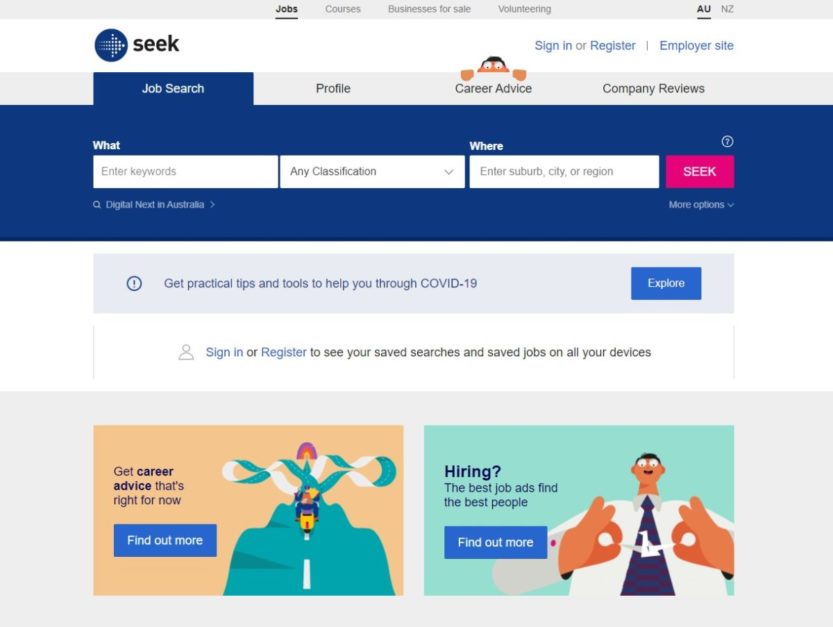 Seek is without a doubt the most popular job and employement site in Australia. With the number of layoffs and reduced hours in 2020, it's no wonder so many Australians were looking at this site this year.
27. Paypal.com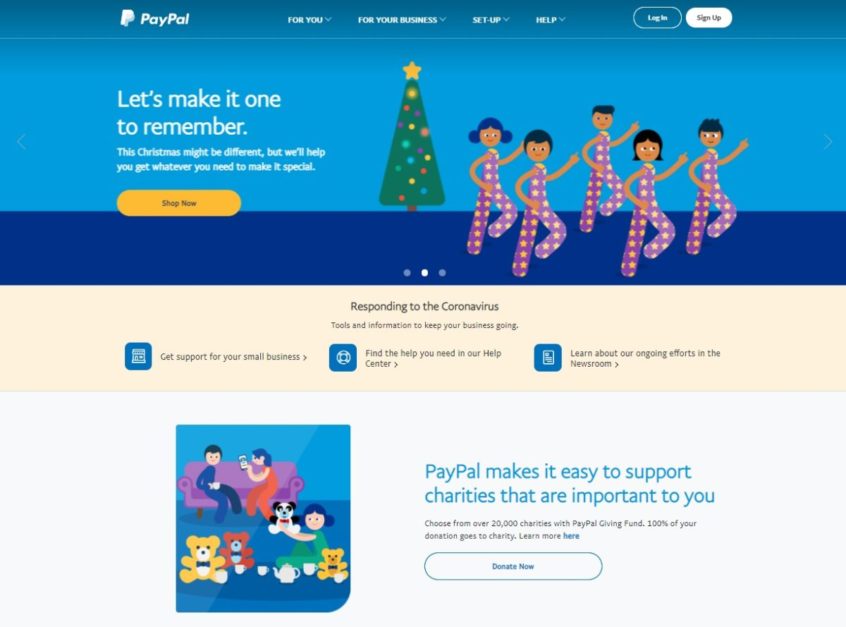 One of the most popular methods of payment online is Paypal. With their buyer protection on items sold as "Goods & Services", Paypal is one of the most secure ways to shop online. Most users visiting this site are just logging in to confirm a purchase, using this as a utility more than anything else.
28. SMH.com.au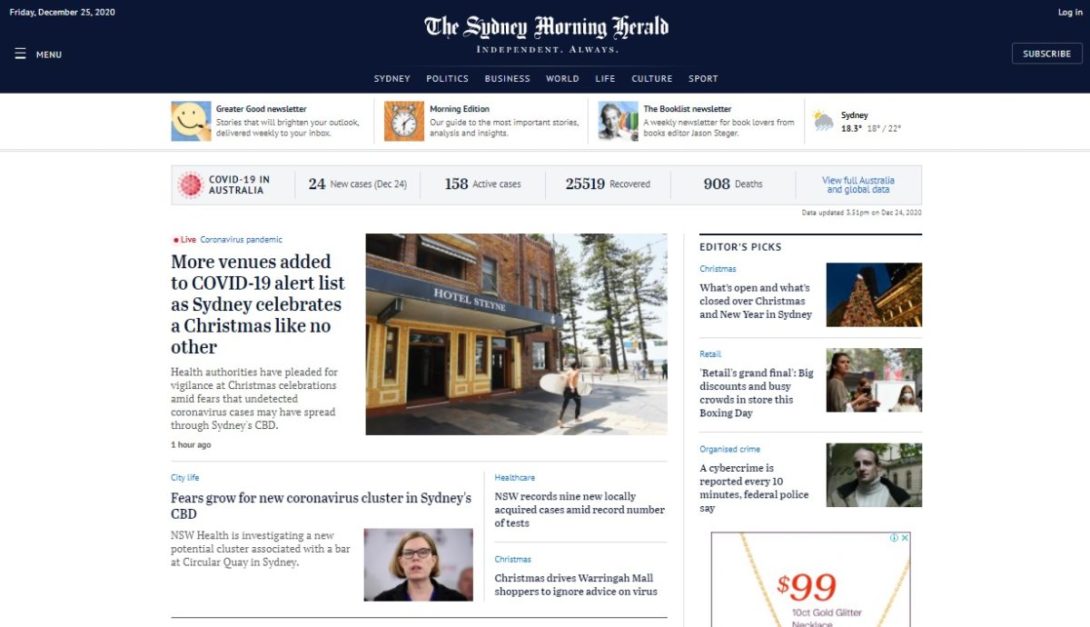 The Sydney Morning Herald is a Fairfax's most controversial rightwing news site. Whilst they own and syndicate content between the SMH and other newspapers like The Age, this site is the most popular due to the larger population of the state of New South Wales. Here is an example of the same article appearing on both the SMH and The Age.
29. Westpac.com.au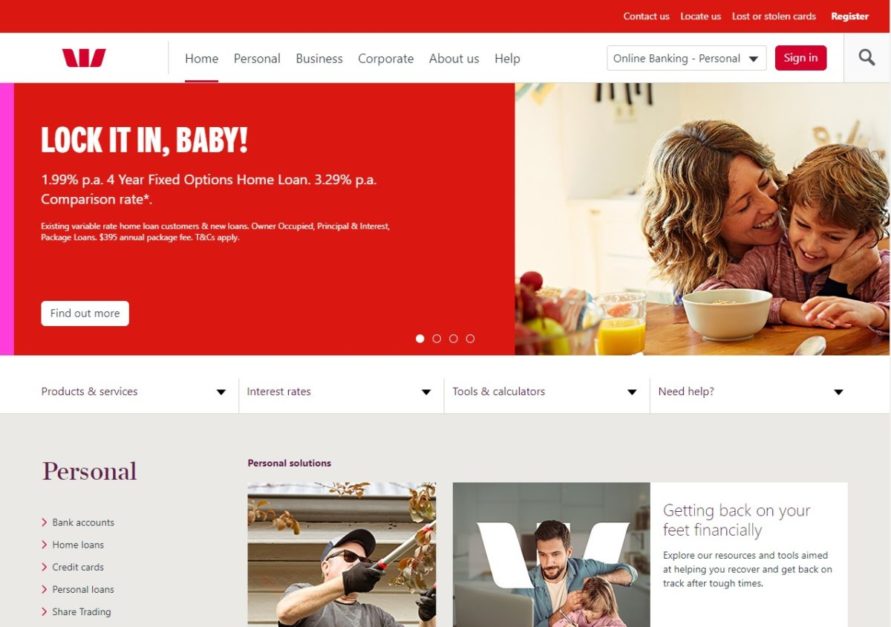 Another popular Australian bank. Not much to say about Westpac.
30. TheGuardian.com.au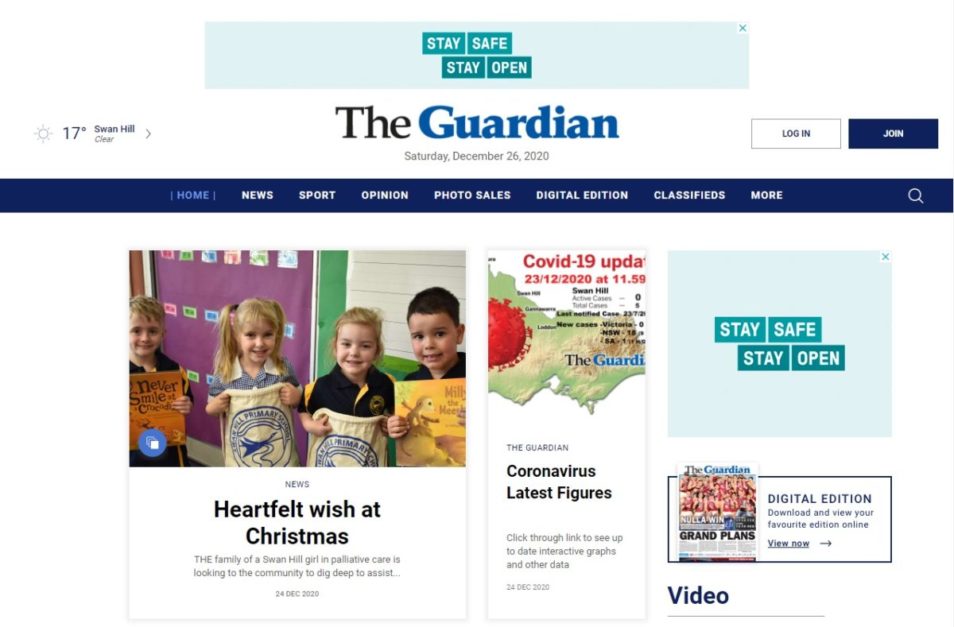 The Guardian Australian Edition and its counterparts have always seemed less biased than some of the other news sites on this list, covering a range of human issues, general tips and tricks and things like video games.
31. Pinterest.com.au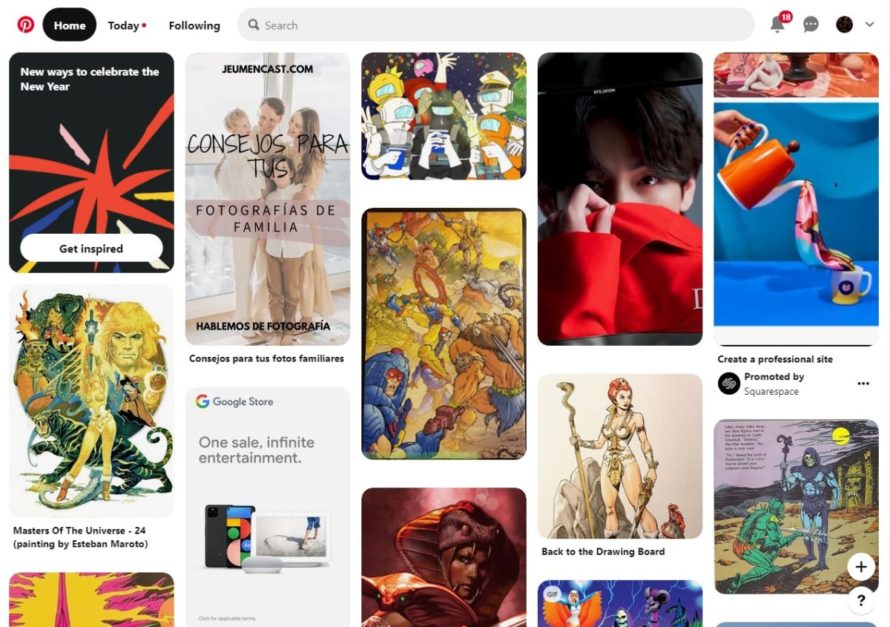 Another visual social media site, this one is for sharing and curating collections of images or links, often sourced and collected from other sources. You can read my early thoughts about Pinterest in this old article I wrote about Pinterest from 2012.
32. My.Gov.au
The MyGov website is necessary for a lot of people to visit periodically for typical mundane tax stuff.
33. Kmart.com.au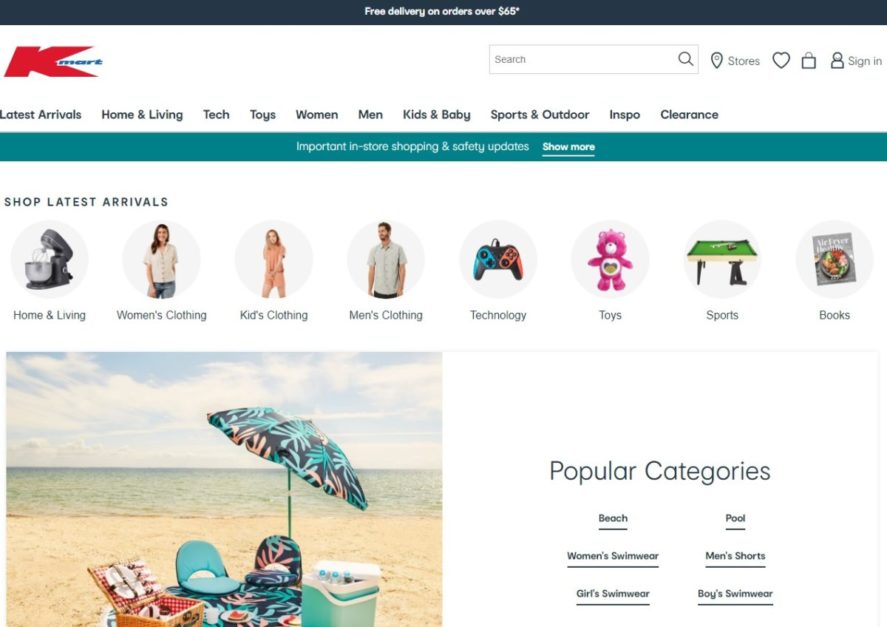 One of the most popular large-format department stores in Australia, Kmart has converted many of its loyal shoppers to their online store since COVID-19 Lockdown. Kmart in Australia is now known for its cheap and nasty Anko brand, which makes inferior versions of products made by bigger brands. They currently have generous free postage on orders over $65. They also had a great deal for Victorians during the COVID lockdown, which we made good use of.
34. JBHIFI.com.au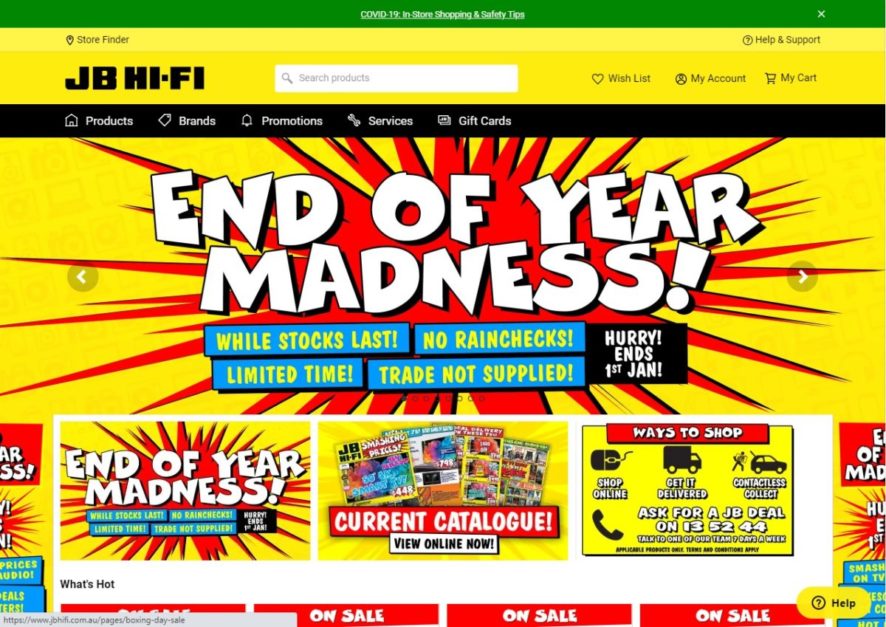 JB HIFI is the store with the biggest range of DVDs, Music, Blurays in Australia. JB HIFI also sells video games and all kinds of electronic gadgets and appliances such as televisions, cameras, phones, and now even air fryers and refrigerators. This has always been one of my favourite retail stores and always seems to have something for everyone.
35. Auspost.com.au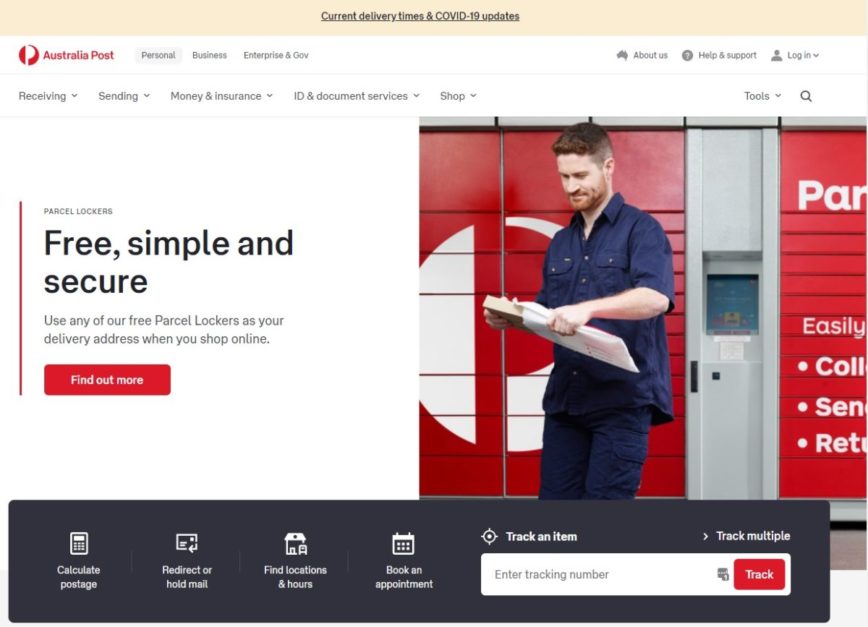 If you've noticed how many eCommerce websites are on this list, you shouldn't be too surprised to see the Australia Post website here. Most traffic would be people trying to figure out how delayed their packages are or if it's lost in the mail. I had a parcel go missing from eBay during COVID lockdown, very disappointing as it included rare Lego sets.
36. Coles.com.au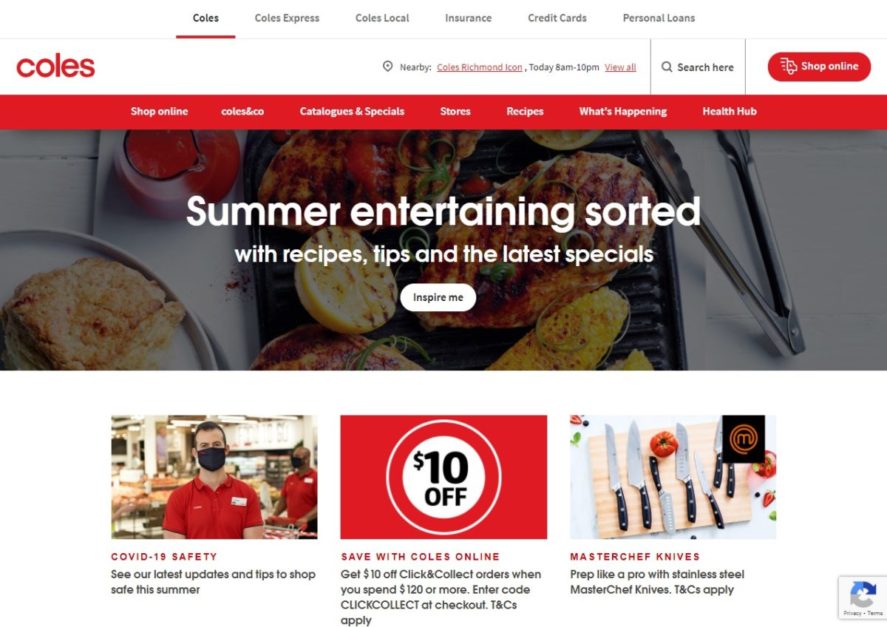 Coles must be Australia's number 2 supermarket, at least in terms of online traffic. With their Flybuys program and home delivery, they are a strong competitor to Woolworths.
37. Duckduckgo.com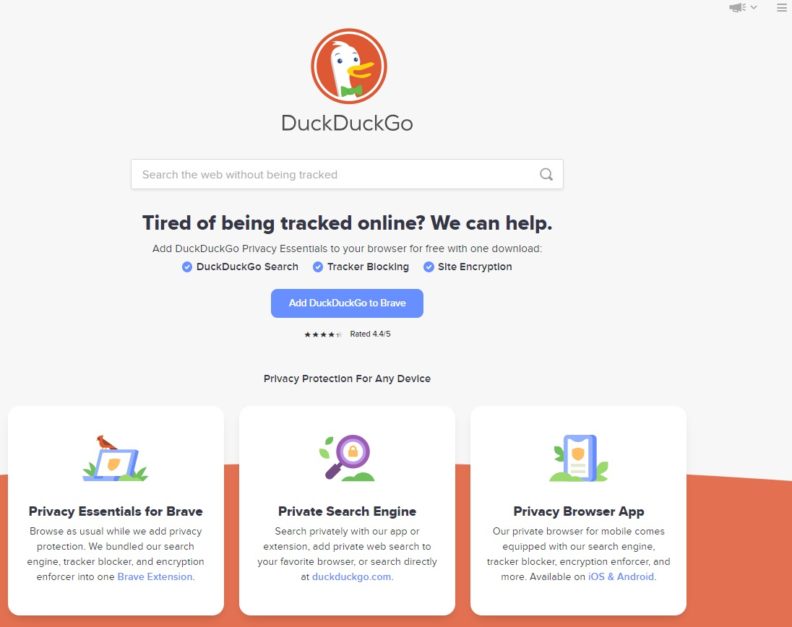 Duck Duck Go is a search engine for people who don't want anyone to know what they're looking at. It is an anonymous version of Google or Bing. This is probably how everyone accesses those particular websites I couldn't show in this article…
38. CarSales.com.au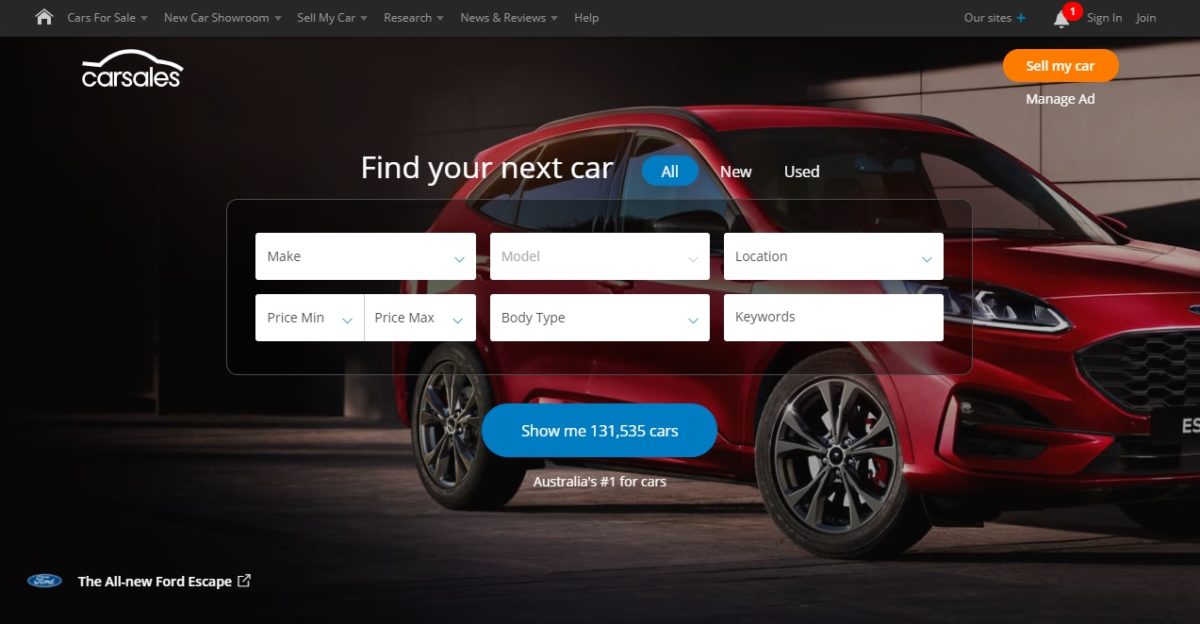 A massive portal for buying and selling cars, Car Sales is the number one place to look when looking for a new or used car.
39. Amazon.com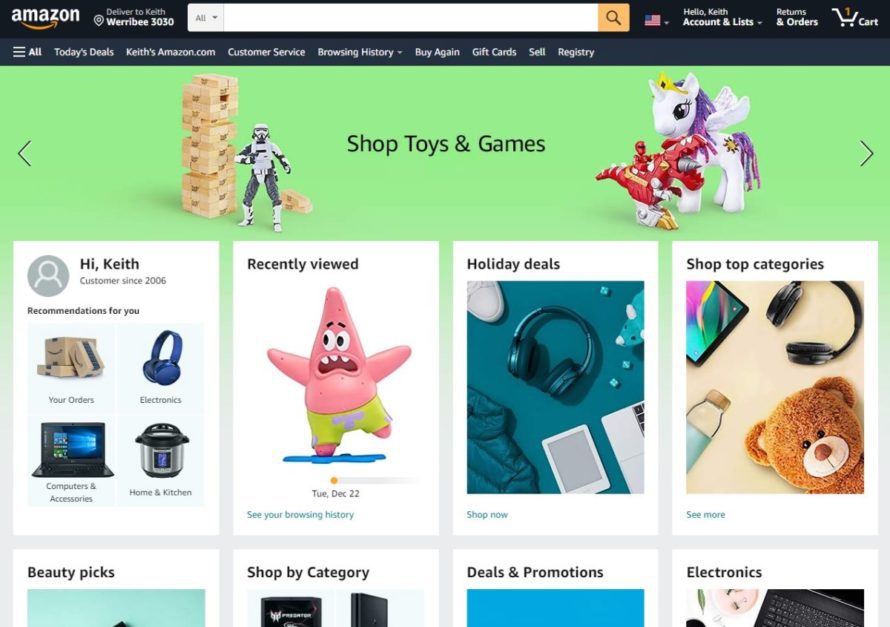 It's simply too hard to calculate where Amazon.com.au would rank if the American site was also included. It's possible to buy some items from the American Amazon site in Australia, but clearly, more people look at the Australian website these days.
40. OzBargain.com.au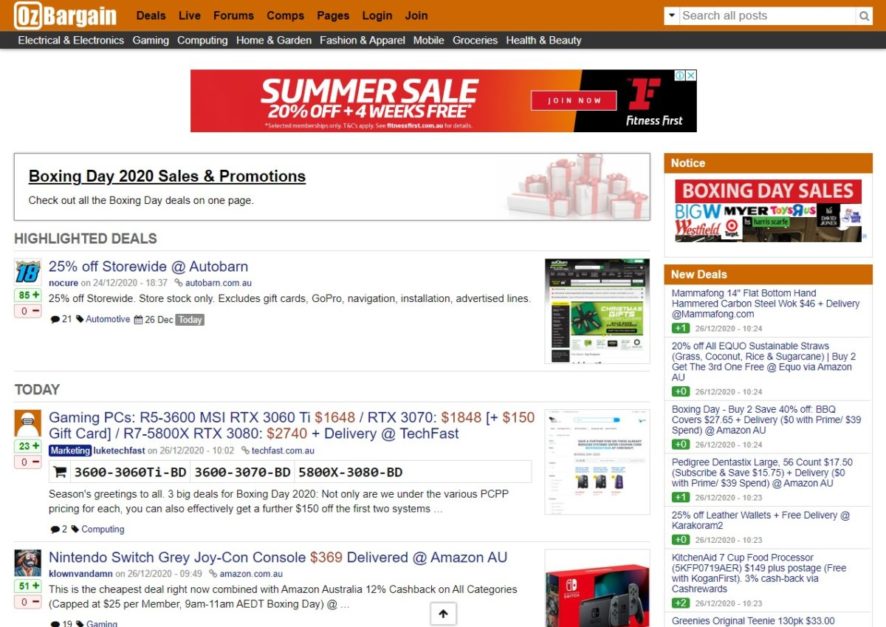 A website where you can find all the latest deals and discounts across other websites. OzBargain's website is a hideous mess but will save you some money.
41. Vodaphone.com.au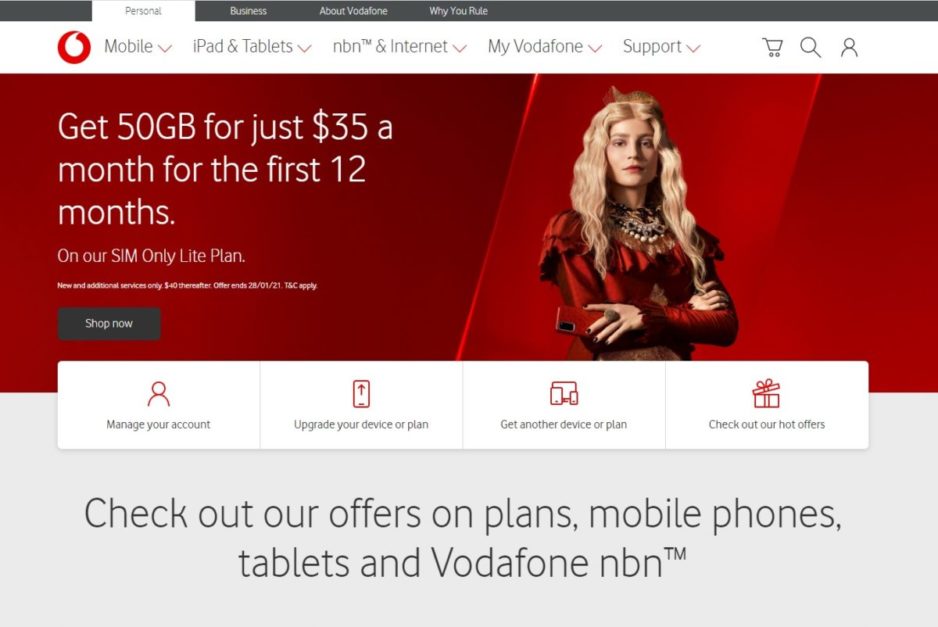 Whilst Telstra might be the most famous telecom company in Australia, Vodaphone is the most popular with it's significantly cheaper phone plans and better deals for those travelling overseas, Vodaphone is doing something right.
42. TAB.com.au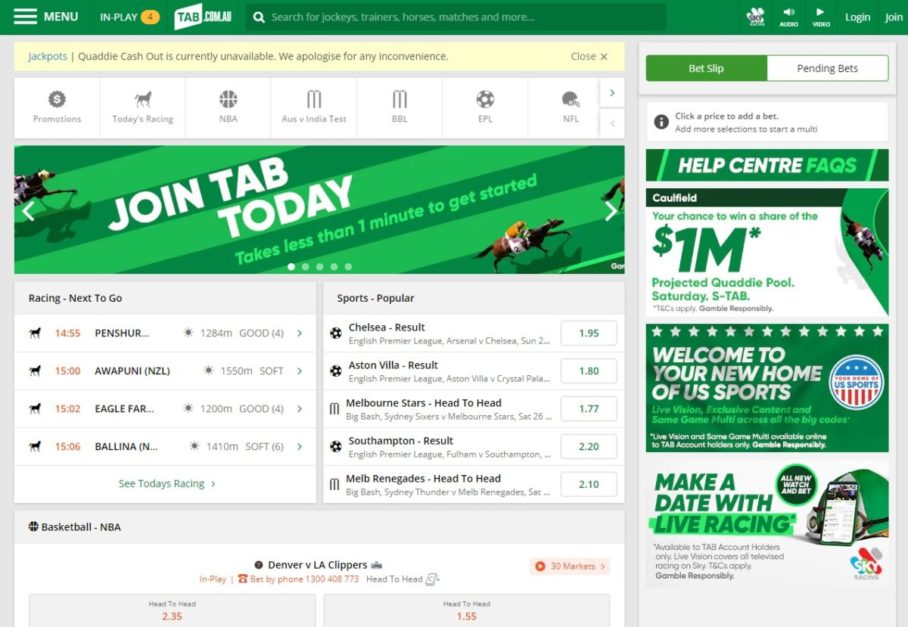 Australians love to bet on things, from horses to the NBA, to cricket and more. You can bet on pretty much anything on the TAB website.
43. BigW.com.au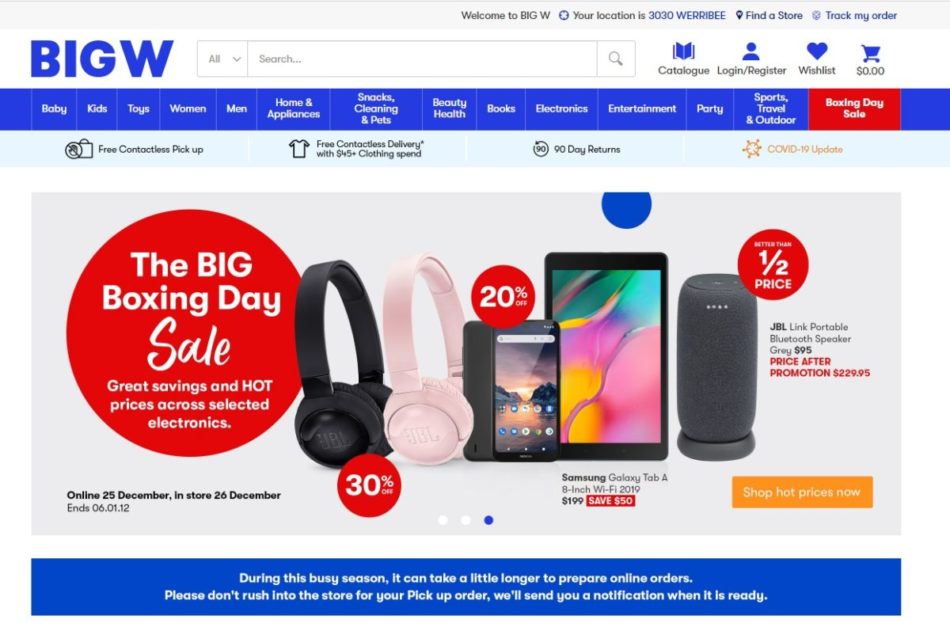 Another major Australian retailer with a strong eCommerce presence.
What are the top 10 Australian & .com.au websites?
If you're only interested in the Australian websites and the .com.au versions of international sites, here is a summary of the top 10:
ebay.com.au
abc.com.au
news.com.au
realestate.com.au
amazon.com.au
bom.gov.au
gumtree.com.au
commbank.com.au
woolworths.com.au
nine.com.au
That's a good mix of news, finance, and retail websites making up Australia's top 10 .com.au websites.
Thinking of starting your own website?
After seeing what types of websites people in Australia like the most, you might be inspired to create your own website. If you do, you will need to consider a lot of factors that go into the cost of web design, development and hosting. For those starting out, there are services offering free website hosting which can be great for beginners. Once your site gets bigger, you'll need to upgrade to something that can handle more bandwidth, like the sites on this list.