Throughout April of 2020, my local shopping centre Pacific Werribee has seen the majority of its stores temporary close due to the coronavirus lockdown. I've only been here briefly a few times this month, keeping my trips quick and to the point, but I've snapped a few photos of the signage of stores who have temporarily closed and the signage on stores that are remaining open but with special rules.
Whilst this is a very sad and uncertain time for the retail industry, I'm hoping that a few years from now we can look back on this article and be glad to be able to shop properly again. Hang in there retail workers whose stores a currently closed. We miss you!
Oscar Wylee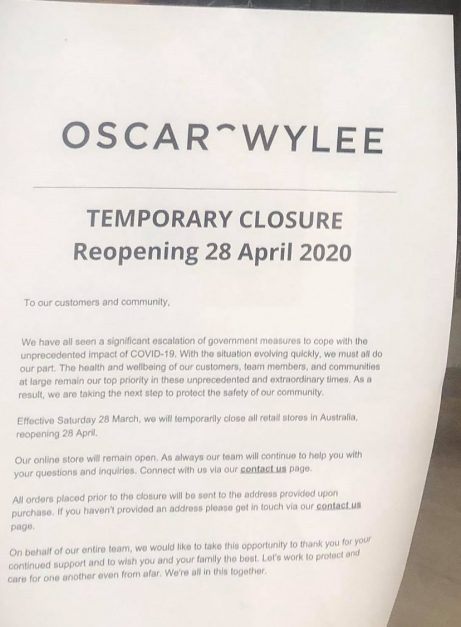 Oscar Wylee, a glasses store has done a good job of explaining how existing customers with orders can still get their glasses sent to them.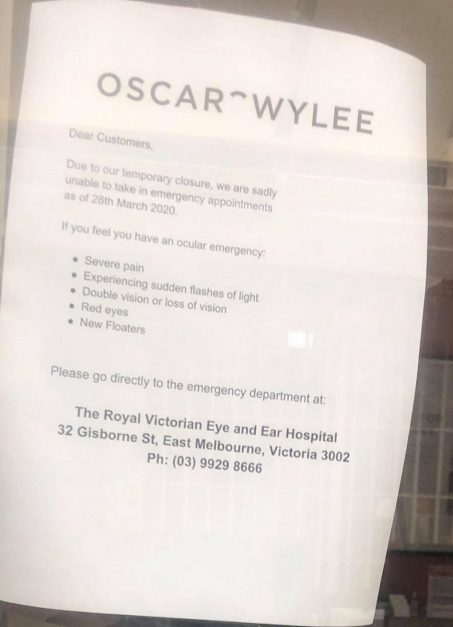 They also have instructions for you to go to the Royal Victorian Eye and Ear Hospital in East Melbourne if you are suffering from an ocular emergency, which is very considerate of them. I've never shopped here before, but this helpful note makes me want to check them out once they reopen. I'm due for some glasses!
Sesto Shoex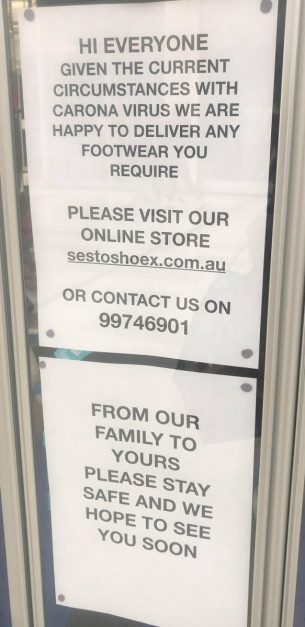 This shoe store is offering to deliver any footwear you require. This is a good service. Most importantly they are prompting you to shop at their store online. Advertising your online store is the best thing you can really do at this point.
The clothing wing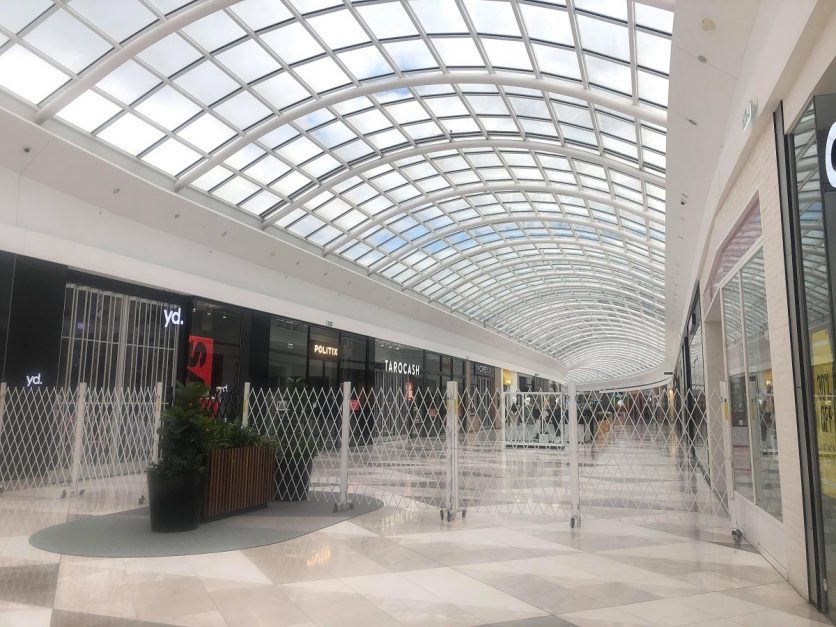 Some sections of Pacific Werribee, including this entire section with YD, Politix, Tarocash and other clothing retailers had their entire wing closed off to the public.
Games World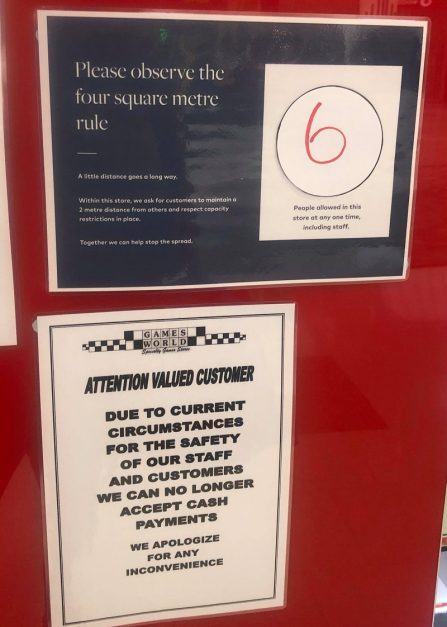 Games World at Pacific Werribee has a sign for only 6 people allowed in the store at any time, including staff. There's also a note about not using cash anymore. There were also signs advertising their website sales option.
Nextra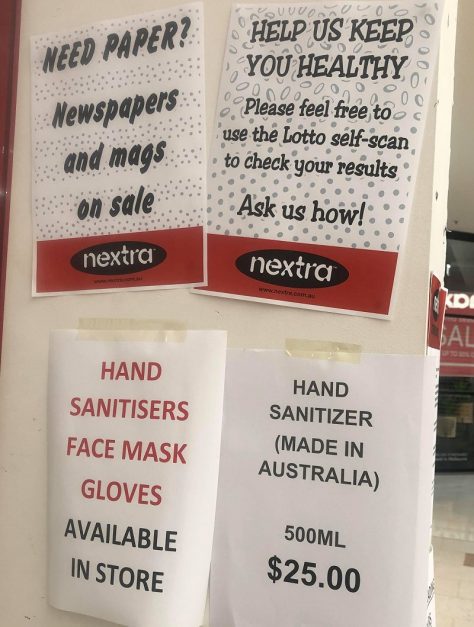 The newsagency and lotto store, Nextra, as well as a few other unlikely stores, have started selling hand sanitiser, face masks and gloves. Due to the toilet paper shortages we were facing, they seem to be promoting their newspapers